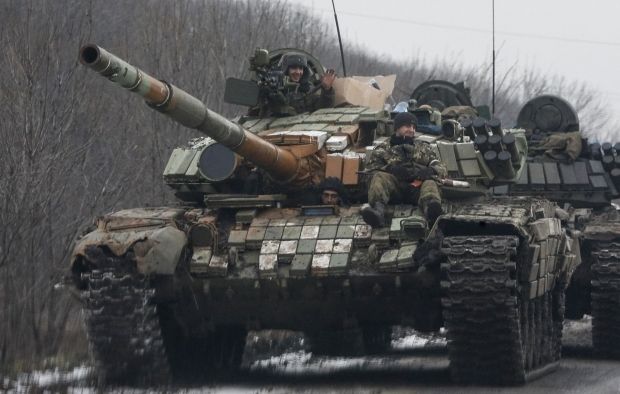 REUTERS
Leader of the militants of the so-called Donetsk People's Republic Oleksandr Zakharchenko has approved documents for the withdrawal of heavy weapons.
Petro Kanonik, the head of the Ukrainian military group at the Joint Centre for Ceasefire Control and Coordination, told this to Ukrainian online newspaper Ukrainska Pravda.
"Just an hour ago, Russia's representative to the Joint Center Alexander Lentsov signed heavy weapons withdrawal documents with Zakharchenko, and before that they were signed with [Luhansk People's Republic leader Igor] Plotnitsky," Kanonik said.
"Zero hour is to begin tomorrow, February 22," he said.
Answering a question what will happen to Debaltseve, as under the Minsk agreements, militants should pull out military hardware from the line of contact effective as of September 19, while Ukraine's line of withdrawal was sealed as of the day when the Minsk accords were signed, and Ukraine has already moved from there after the peace negotiations, Kanonik said: "The map was being drawn under the Minsk agreements, and Debaltseve was under our control then."
"But I do not rule out that the issue of Debaltseve can be decided separately, as the violation was on the side of militants, and when the Minsk II agreements were signed, we were controlling that town," he added.