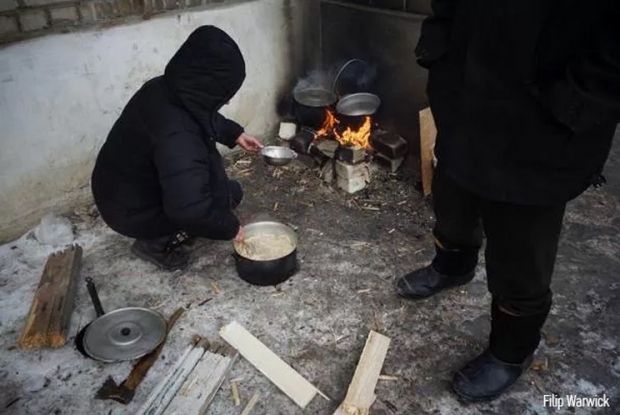 Residents of Debaltseve are cooking food / Photo from Hromadske
This was announced by spokesperson for the OSCE Special Monitoring Mission to Ukraine Iryna Hudyma in an interview with a TASS correspondent.
"We spent there about half an hour yesterday. We saw not a single facility not damaged by shells, not a single intact building. There is neither water, nor food, or heat, or electricity, or medicines in the town," she said.
The OSCE also said that its monitors did not plan to visit Debaltseve on Sunday, as they were going to other towns.