Militant units south of Donetsk being reinforced, says Tymchuk
12:01, 23 February 2015
War
The Russian-backed militants in eastern Ukraine are continuing to reinforce their battle formations south of Donetsk, near Stepne-Hranitne, Dokuchaevsk, Yasynovata, Ilovaysk and Alchevsk-Stakhanov, head of Information Resistance group and MP Dmytro Tymchuk wrote on Facebook on Monday.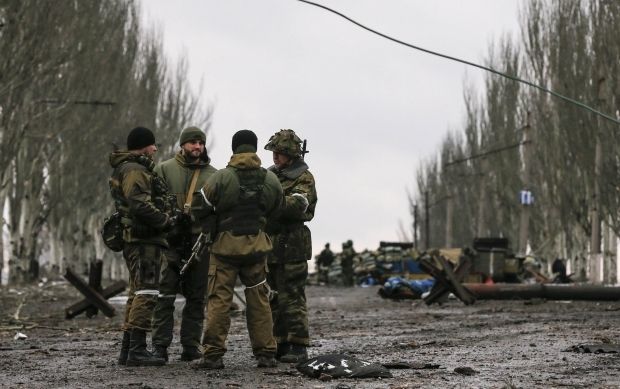 REUTERS
"Over the last 2 days the arrival in the Stepne-Hranitne area of three large supply convoys was observed, with a total of up to 40 trucks and 24 pieces of equipment (including eight ACS 2S1 Gvozdika and 2C3 Akatsia [self-propelled artillery units] organized into two batteries, five tanks, seven armored combat vehicles, along with special vehicles, including command and staff vehicles (CSV) and a mobile reconnaissance unit and control air defense units of a tactical level)," Tymchuk wrote.
According to him, the militants are also reinforcing positions of their artillery group in the area of Dokuchaivsk. The area of Yasynovata is seeing a concentration of a tactical group of Russian and militants troops, consisting of at least 30 units of armored combat vehicles (with at least 12 tanks).
"The next echelon with ammunition for terrorist groups of the Donetsk People's Republic, has arrived in Ilovaisk from Russia", Tymchuk reported.
In addition, he said active measures are being taken to restore the combat capabilities of militant gang formations in the area of Alchevsk-Stakhanov. To this end, an active redeployment of additional reserves is being carried out through settlements of Krasnodon and Krasny Luch.
If you see a spelling error on our site, select it and press Ctrl+Enter