Tymchuk: Militants concentrating forces near Mariupol
12:08, 23 February 2015
War
The most difficult situation in the Donbas conflict zone is now seen on the coast near the city of Mariupol, head of the Information Resistance group Dmytro Tymchuk wrote on his Facebook page on Monday.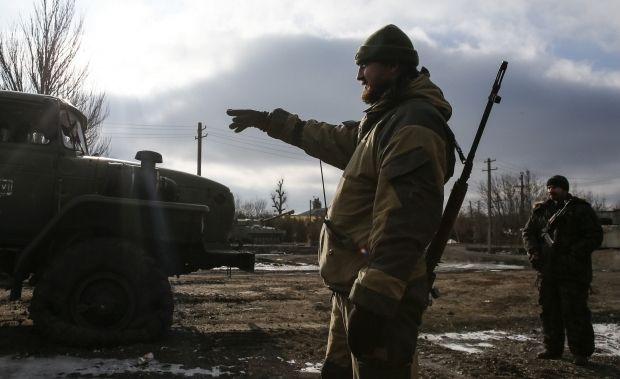 REUTERS
"In particular, the militants continue to send their tactical groups in the direction of the village of Bezimenne. A total of 350 people, 15 trucks, about 20 units of the armored vehicles, including six tanks, have been sent in the last day," Tymchuk said.
According to Tymchuk, these groups were deployed on a narrow section of the front, from the coast to the T0519 road.
"At the same time, the militants continue to build up their strength and equipment in the city of Donetsk, in its Petrovskiy and Kuibyshevskiy districts. A number of the Donetsk People's Republic militant groups who took part in the military actions in Debaltseve have returned to the city," he said.
"The restoration of combat capability, resupply and rearmament of these units is being carried out on their arrival in Donetsk. It's expected that at least two large convoys with troops and weapons will arrive in the city February 23-24," Tymchuk said.
If you see a spelling error on our site, select it and press Ctrl+Enter