Moskal: Residents of war-hit Krymske returning home
12:49, 23 February 2015
War
The village of Krymske of Novoaidarskiy region near the former 31th checkpoint on the Bakhmutka highway is returning to life after combat has subsided, the press service of the Chairman of the Luhansk Regional State Administration Hennadiy Moskal said on Monday.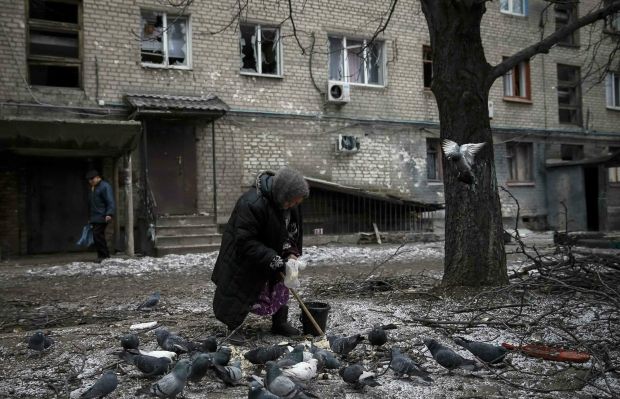 REUTERS
According to Moskal, 15 people went back to their surviving houses last Friday, and another dozen people are expected to come back in the near future.
"Krymske is now one of the most affected villages in the Ukrainian-controlled territory of Luhansk region. Hundreds of houses were damaged by shelling, some of them were completely destroyed, [and] the infrastructure was broken," he said.
"It is impossible to get to the village on regular transport. The Bakhmutka highway is being shot at by the militants, and from the village of Svitlychne the road has been broken up by heavy machinery. People are being taken to their houses in the cross-country vehicles of the Ukrainian armed forces," Moskal said.
"Since the village is effectively blocked, it is impossible to carry goods there, so all shops except one store are closed. The Ukrainian military are helping farmers, but it is still necessary to deliver goods to them. The regional state administration is engaged in this now. More than three hundred people are now in the village of Krymske, and our task is to provide them with everything necessary for a normal life," Moskal said.
If you see a spelling error on our site, select it and press Ctrl+Enter