Svitlodarsk and Luhanske 'still under control of Ukrainian army'
16:23, 23 February 2015
War
The towns of Svitlodarsk and Luhanske in Donetsk region are still under the control of the Ukrainian armed forces, Deputy Head of the Anti-Terrorist Operation in the Donetsk and Luhansk regions Valentyn Fedychev said at a briefing on Monday, according to an UNIAN correspondent.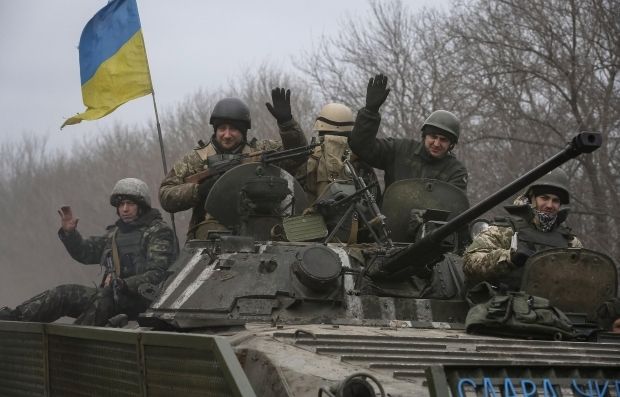 REUTERS
"Svitlodarsk and Luhanske are the most important places of the barrier line, which includes the reservoirs and the Luhan river, with its banks [that are] inaccessible for militant tanks," Fedychev said.
"Therefore, we have an operational necessity to control these places. Now they are under the control of the Ukrainian armed forces," he said.
The Ukrainian army withdrew to Svitlodarsk and Luhanske after it retreated from the town of Debaltseve, to the southeast. The town had been under siege by Russian militants for weeks, and the militants continued to attack the town even after signing a ceasefire agreement on February 12.
Ukrainian troops started to retreat from the town on February 18. The town had been virtually inaccessible since February 5, according to some reports, when militants took control of part of the main road linking Luhanske and Debaltseve.
If you see a spelling error on our site, select it and press Ctrl+Enter