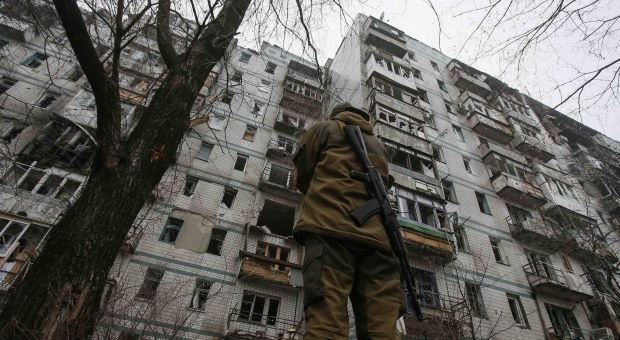 REUTERS
"Russian troops and Russian-backed militants continue to destroy infrastructure and utilities systems of the population in cities and towns of the Donetsk and Luhansk regions. A total of 5,500 residential buildings of all types of ownership have been destroyed in the Donetsk region," she said.
According to Bystra, the militants have destroyed or damaged more than 1,000 energy facilities.
"These are overhead power lines and substations," she said.
"The Russian-backed militants also damaged the supervisory control and communication systems, destroyed administrative buildings and stole a lot of vehicles," Bystra said.