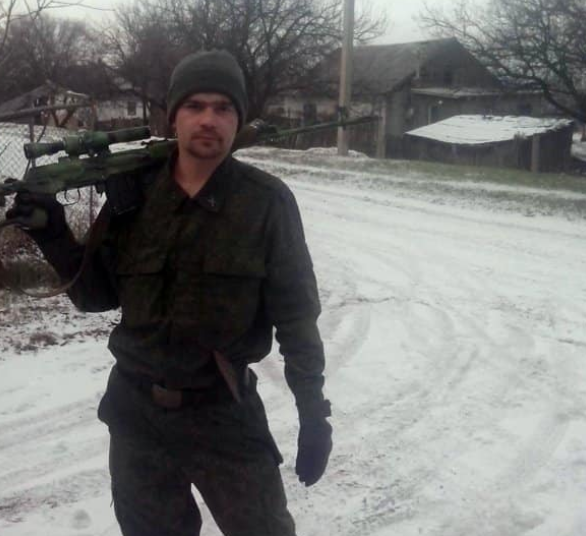 facebook.com/ukrop.bc
Officer of the 53rd separate mechanized brigade of the Armed Forces of Ukraine Anatoliy Shtefan has revealed identities of two members of the Russian-led forces who have been eliminated in Donbas lately.
Read alsoAnother member of Russian-led forces eliminated in Luhansk region (Photo)
"On March 13, 2019, one more mercenary, Aleksandr Kamenev, aka 'Hooligan' from the village of Novo-Oleksandrivka, Luhansk region, joined the notorious '[Cargo] 200 Brigade,'" the Ukrainain officer said.
Cargo 200 is a code name for casualties for transportation in the Russian military.
Kamenev was born on June 1, 1991. The terrorist was on the database of the Ukrainian Myrotvorets (Peacemaker) website, which features individuals who pose a threat to Ukraine's security.
Shtefan also said another terrorist, a young woman born on June 25, 1991, had been eliminated in Donbas.
"On March 1, 2019, another mercenary aka Kira was killed in Donbas. Details are being verified," he said.
When commenting on Donbas militants' TV, she used to pledge to "shoot off Ukrainians."
The officer shared her photos but did not reveal her full identity.