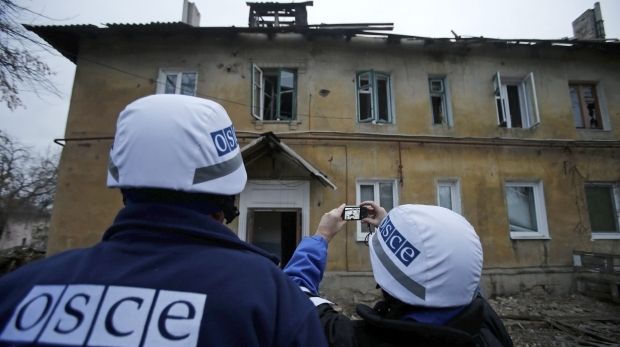 REUTERS
OSCE Parliamentary Assembly President Ilkka Kanerva (MP, Finland) has criticized pro-Russian militants' activity in eastern Ukraine for continuing refusal to "grant unlimited, safe access" to OSCE monitors in Donbas, BBC reported.
"I am profoundly disturbed by the illegal separatists' continuing refusal to grant unlimited, safe access to OSCE monitors on the ground in Ukraine and their violations of the Minsk Package of Measures," he said in a statement.
"By extension, I am also disturbed by Russia's apparent unwillingness to publicly insist that the rebels immediately allow the monitors access, stop all ceasefire violations and withdraw all heavy weapons. Any attempts by the rebels to threaten the city of Mariupol must be met with a swift and decisive response by the international community," Kanerva's statement reads.
The OSCE PA President says he is sure that Russia can do more to settle the Donbas conflict.
"Rejection by Russia's UN ambassador of an enlarged monitoring mission on the Ukrainian-Russian border runs counter to the international community's efforts to make sure weapons are flowing out of -- not into -- Ukraine. Indeed, Russia's objection to more eyes along the most volatile border in Europe today raises more concerns that this mission, in its highly limited capacity, is simply being used as a cover, while separatists receive the material support they need," Kanerva said.