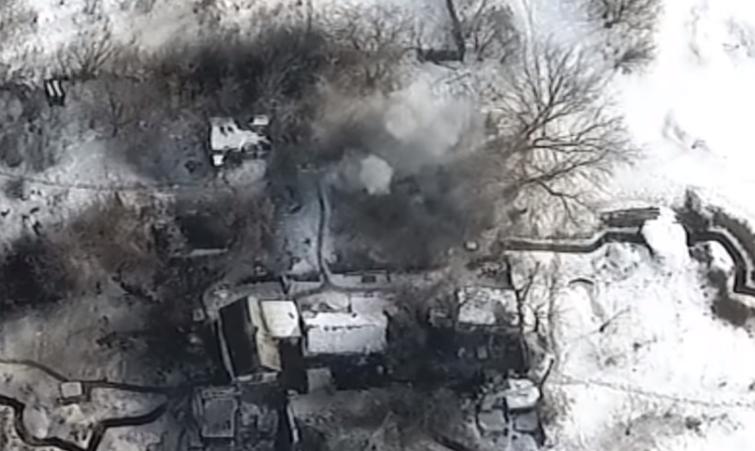 Snap from video
Ukrainian volunteer activist Yuriy Mysiahin has posted footage showing a successful hit by the Ukrainian army on enemy positions in Luhansk region.
Read alsoTwo Ukrainian soldiers wounded in Donbas in past day
"The K-2 battle group from the 54th brigade has completely destroyed an enemy command center in Luhansk region. The enemy has lost six people killed and four wounded in this operation. And the casualties may have increased later," he wrote on Facebook on March 26.
"Our 'eyes in the sky' – quadcopters and drones – had been working. Intel had been working. Observers had been working in the field. Information was collected and well analyzed. They had been waiting for the moment when a large number of people could gather at the command post. And then the Z hour came and the operation began. Quadcopters were up to precisely adjust the fire. A few minutes passed and nothing was left of the command post," Mysiahin added.