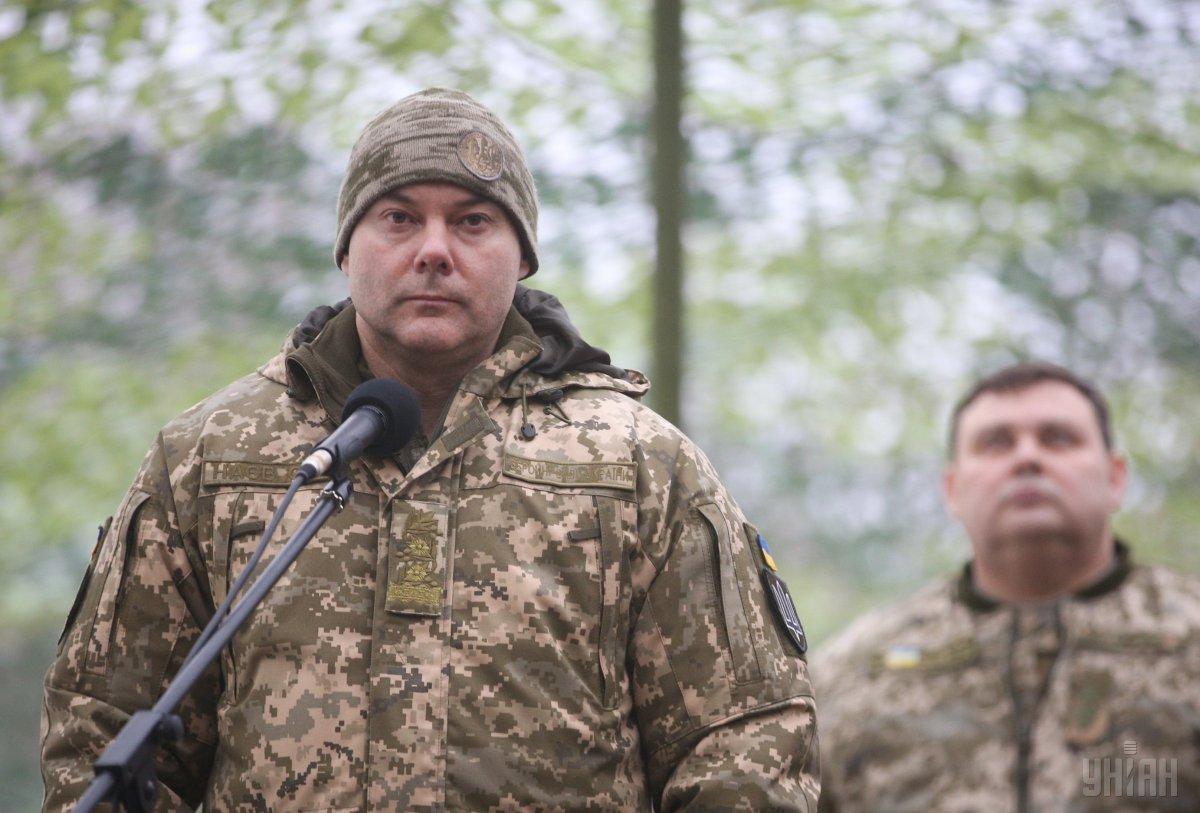 Photo from UNIAN
Commander of Ukraine's Joint Forces Serhiy Nayev says that Russian mercenaries who are shelling and killing civilians in Ukraine's Donbas cannot be called "the military."
Read alsoEscalation in Donbas: One Ukrainian soldier wounded amid 23 enemy attacks in past day
"And on my own behalf, as an officer, I want to add that those Russian soldiers who have covertly dressed themselves in the uniform worn by the mercenaries of the 1st and 2nd Army Corps of the Russian occupation forces and begun firing at civilian settlements – women, children, old people – they have no right to be called the military," Nayev said in an interview to the parliament's bulletin Holos Ukrainy.
"Because to be a soldier is to be a man of honor, have conscience, courage. To be ready to defend your country till the last breath and not to grab someone else's, peaceful land. Otherwise, he's not a soldier, but a plunderer, a criminal," he said.
Nayev adds the Ukrainian soldiers respond to enemy attacks and fire back.
"A 'conversation in the language of Ukrainian weapons' with the Russian fighters who are directly involved in Russian aggression against Ukraine takes place every day. They understand this 'language' very well," he added.