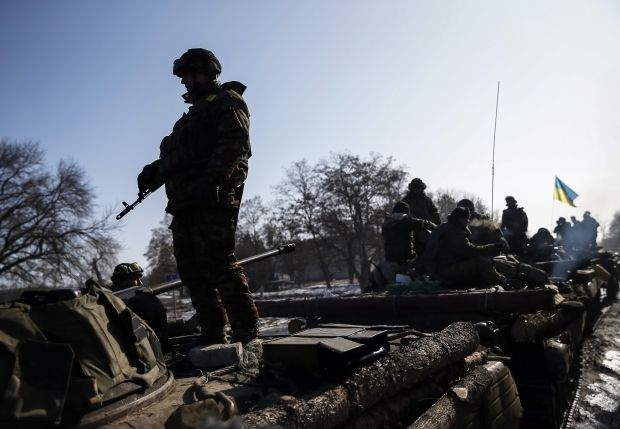 REUTERS
Journalists asked Stelmakh about the readiness of the Ukrainian armed forces to repel any attacks coming from the direction of the annexed Ukrainian territory of Crimea.
"The Ukrainian armed forces and other security forces that are involved in the Anti-Terrorist Operation are now in full combat readiness," Stelmakh said.
"We are redeploying our forces and we have enough equipment and artillery weapons to repel an enemy attack," he said.
"We're equipping the line of defense, we have certain positions and, despite the withdrawal of heavy weapons, we are ready for any scenario from the enemy," Stelmakh said.
In addition, Deputy Head of the Department of Information Technology of the Ministry of Defense, Colonel Serhiy Halushko said that the Ukrainian armed forces had set up appropriate groupings of troops in front of the Crimean isthmus.
"The number of these troops is enough for an appropriate response to the situation, depending on how it develops," Halushko said.