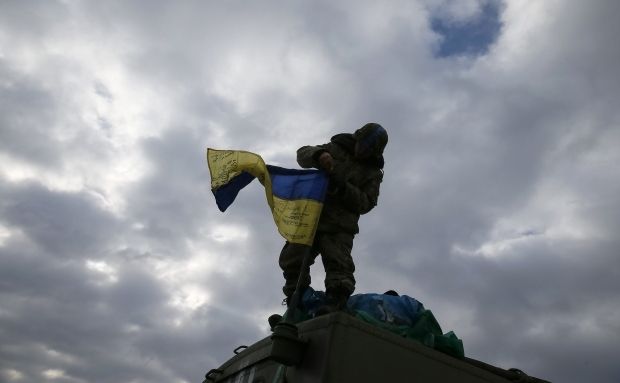 REUTERS
"Over the last day, we have lost three Ukrainian soldiers, and another seven were injured as a result of military clashes," Lysenko said.
As reported earlier, on February 26 four Ukrainian soldiers were wounded in the Donbas conflict zone.
Before yesterday's deaths, Kyiv had reported for two straight days no combat deaths in the Donbas conflict zone. There was also a decrease in the number of attacks by the Russian-backed militants on Ukrainian positions.
It is not yet known how the deaths of the three soldiers yesterday might affect the shaky ceasefire in the east. Kyiv has said that it will only pull back its weapons in full if the ceasefire holds for two straight days.
All the same, there are reports that Kyiv has started to withdraw its heavy weapons from the front lines, despite the continued attacks on its forces by the Russian-backed militants.