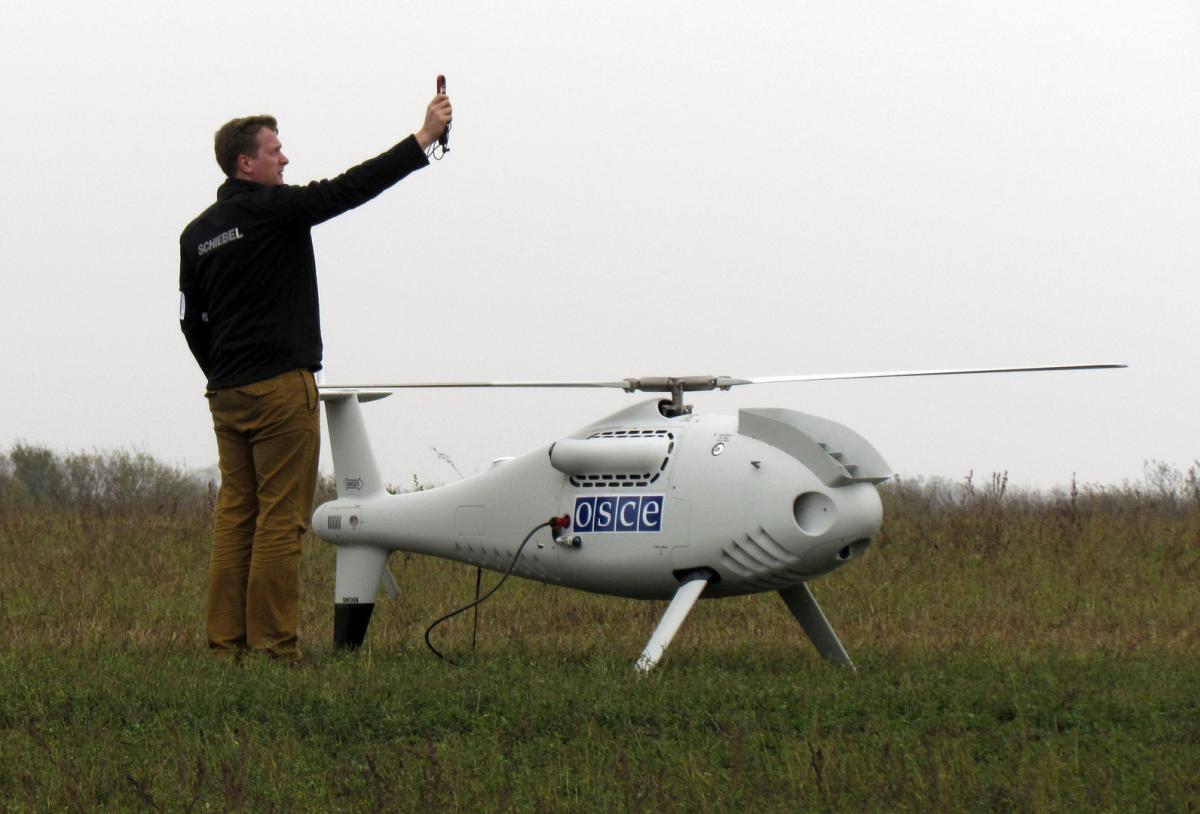 REUTERS
The OSCE Special Monitoring Mission in Donbas over the two weeks recorded over 17,700 ceasefire violations.
"Between 11 and 24 March, the SMM recorded over 17,700 ceasefire violations (about 15,700 in the previous two-week period). Almost 10,000 of them were recorded in the second part of the reporting period; the highest number since early November 2018," the OSCE SMM Status Report reads.
Also, the SMM observed 139 weapons in violation of the agreed withdrawal lines (116 in areas not controlled by the Ukrainian Government).
"A number of areas were of particular concern, namely Chermalyk – which has been the scene of repeated spikes in violence since October 2018 following the Ukrainian Armed Forces and the armed formations moving closer to each other in the area – and in Zolote, where the Mission continued to observe personnel, hardware, mines, ceasefire violations and damage to civilian property," the report reads.
It is also noted that on March 11, the SMM observed damage caused by small-arms fire to a functioning school building in Zolote. The school has sustained damage six times since late December 2018, the report says.
The Mission continued to face restrictions on its freedom of movement and other impediments to fulfillment of its Mandate.
Read alsoTurkish diplomat to take over OSCE Ukraine monitoring mission – media
"In addition to mines and unexploded ordnance, members of the armed formations restricted the SMM's freedom of movement on 40 occasions and the Ukrainian Armed Forces five times. The problem remains acute in non -government-controlled areas of southern Donetsk region. Since June 2018, members of the armed formations have denied the SMM passage through checkpoints near Zaichenko over 100 times and near Verkhnoshyrokivske over 60 times," reads the status report.
At the same time, targeting of SMM unmanned aerial vehicles (UAV) has continued, with the most serious incident occurring on March 20, when "14 bursts of heavy machine-gun fire were directed at an SMM long-range UAV near non-government-controlled Dovhe in Luhansk region."
The SMM had resumed its long-range UAV flights just four days previously following an assessment of an incident involving the loss of a long-range UAV on Feb 18 in a non-government-controlled area of Luhansk region.