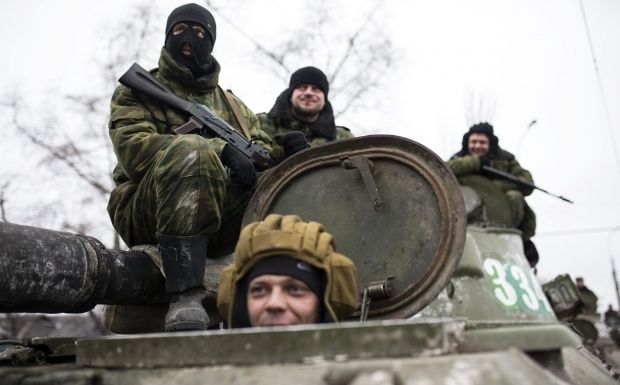 REUTERS
According to Tymchuk, the militant tactical group consists of 550-600 Russian mercenaries and soldiers of the Russian Federation, 20 tanks, 33 armored combat vehicles, 28 artillery pieces, and 16 multiple rocket launcher systems.
"Before [seeing] this large group we saw small tactical groups of the DPR, mostly platoons, but several groups of up to a company. These groups have a small amount of heavy armored vehicles and act as light infantry as a part of the tactical groups of the Russian-backed militants," Tymchuk said.
"The militants also continue to improve their defenses south to Mariupol, outside the village of Sakhanka. They are equipping platoon and company strongholds, actively laying minefields, and carrying out a number of other activities. In addition, they're continuing to fire on the positions of the Ukrainian armed forces near the villages of Shyrokyne, Oktiabr and Zaichenko," Tymchuk said.