Militants trying to rebuild Debaltseve rail hub
Russian-backed militants are actively trying to restore the full functionality of the Debaltseve rail hub in order to quickly transfer materials and technical resources through this junction station, head of the Information Resistance group Dmytro Tymchuk wrote on his Facebook page on Tuesday.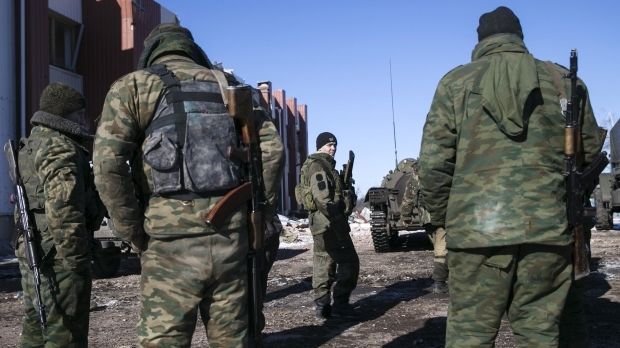 REUTERS
"The first shipment of ammunition consisting of six rail cars has already arrived in Debaltseve from the Russian Federation," Tymchuk said.
Russian-backed militants in the east of Ukraine attacked and captured Debaltseve on February 18, three days after a ceasefire in the region was supposed to have come into force.
According to two recent reports in the Russian press citing information provided by Russian soldiers fighting in Ukraine, the operation to capture the Ukrainian-held town was largely conducted by regular Russian troops serving as "volunteers" with the militants.
Debaltseve is a strategic rail hub connecting the militant strongholds of Donetsk and Luhansk. Russian military experts, writing in a Russian military journal in August, listed it as one of seven objectives required to set up a viable state of "Novorossiya." Control of the town and its rail junction allows troops, tanks and ammunition to be moved quickly around the militant-controlled areas of Ukraine, and also allows fresh supplies to be quickly made from the Russian city of Rostov-on-Don.
The Russian military experts' list also includes the port city of Mariupol, around which Ukrainian sources report a build-up of militant forces in recent days.
If you see a spelling error on our site, select it and press Ctrl+Enter