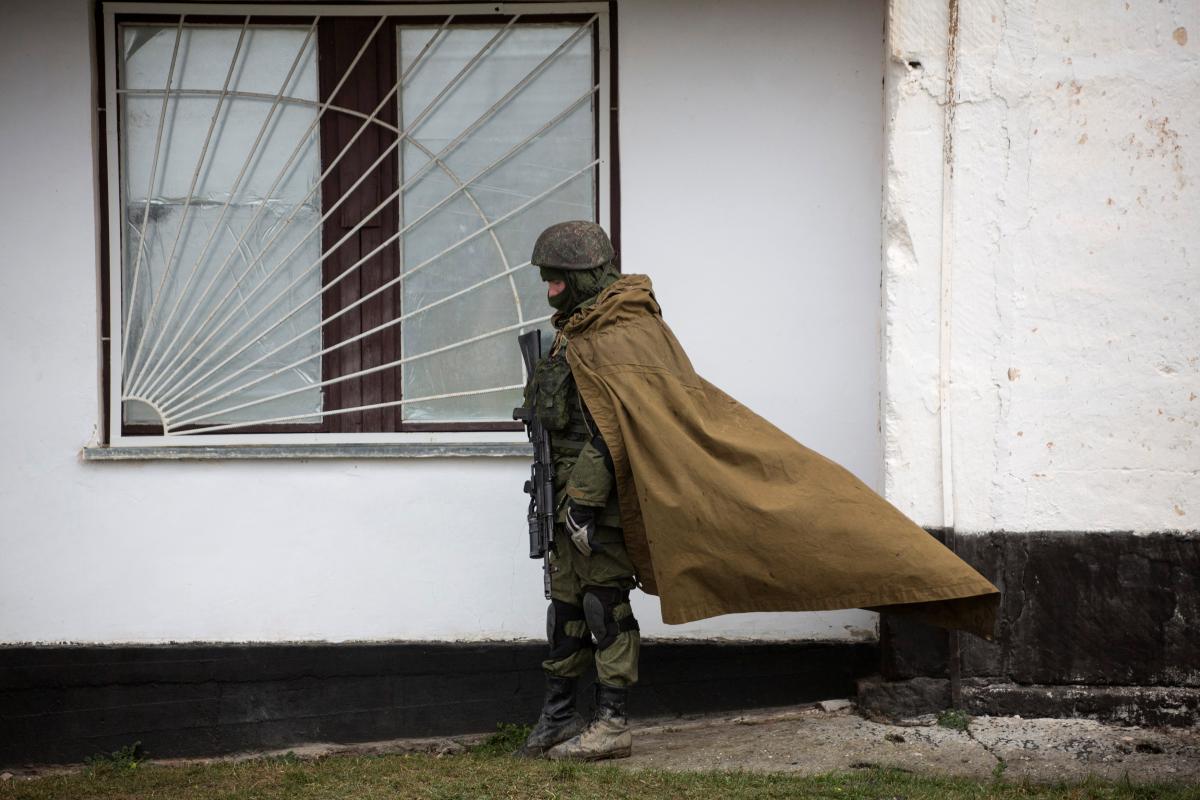 REUTERS
Russian-led forces in Donbas continue to grossly violate the Minsk agreements, deploying heavy weapons in the security zone.
"At permanent storage sites in a non-government-controlled area of Donetsk region, on April 12, the SMM noted that 23 tanks (14 T-72 and nine T-64), nine mortars (2B14 Podnos, 82mm) and 15 anti-tank guns (MT-12 Rapira, 100mm) were missing," Ukrainian members of the Joint Control and Coordination Center (JCCC) said with reference to the OSCE SMM's report, the JFO HQ wrote on Facebook on April 20.
Read alsoOSCE again spots clusters of heavy weapons in Russia-occupied areas of Donbas
"On April 13, an SMM mini-UAV spotted two tanks (T-72) in a residential area of Sosnivske (78km south of Donetsk)," reads the report.
"On April 15, the SMM saw seven MLRS (BM-21 Grad, 122mm), seven self-propelled howitzers (2S1) and 10 towed howitzers (five 2A65 Msta-B, 152mm and five D-30 Lyagushka, 122mm) at the former Luhansk international airport about 10km south of Luhansk city," the OSCE SMM said in a report.
It is also reported, on April 15, the SMM saw seven tanks (T-72) and six surface-to-air missile systems (9K35) at the former Luhansk international airport and four tanks (T-72) near Svobodne (73km south of Donetsk), in a zone within which deployment of heavy armament and military equipment is proscribed according to Point 5 of the Memorandum of 19 September 2014.
The armed formations in parts of Donetsk and Luhansk regions frequently deny the SMM access to areas adjacent to Ukraine's border outside control of the Government.