Ukrainian border guards intercept 58 trucks with goods for militants
In the past 24 hours, Ukrainian border guards intercepted 58 trucks, which were carrying goods without supporting documents to rebel-held territories in eastern Ukraine.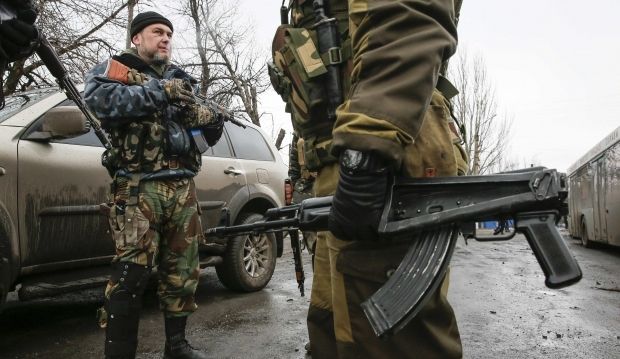 REUTERS
As the Ukrainian Border Guard Service reported, 33 of the intercepted trucks were blocked when they were trying to bypass the government-controlled road corridors, the weekly political magazine Novoe Vremya reported.
Border guards had to resort to arms to make one of the trucks stop near the village of Stepne in Donetsk region, the report said.
"A border guard detail had to fire 10 warning shots from a Kalashnikov rifle to make a vehicle driving in circumvention of a roadblock stop. The truck was examined and a double package of waybill documents was found," the border guards said.
If you see a spelling error on our site, select it and press Ctrl+Enter