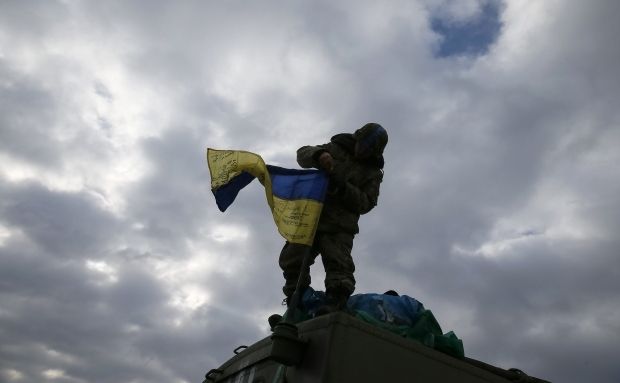 REUTERS
"Since the ceasefire on February 15, Ukraine has lost 64 soldiers," Poroshenko said.
"The total number of the dead soldiers includes 51 members of the Ukrainian armed forces, 11 soldiers of the National Guard, and one officer each from the Interior Ministry, State Border Service and the State Emergency Services," Poroshenko said.
There have been frequent breaches of the ceasefire in eastern Ukraine. In the worst series of breaches, the Russian-backed militants surrounded the Ukrainian-held town of Debaltseve, and forced Ukrainian forces to retreat under fire, days after a ceasefire was to have come into effect.
Ukrainian soldiers at the time claimed that regular Russian troops had been heavily involved in the capture of the town - reports that have been corroborated by interviews published in the Russian media with Russian soldiers who said they had participated in the capture of Debaltseve from Ukrainian forces.