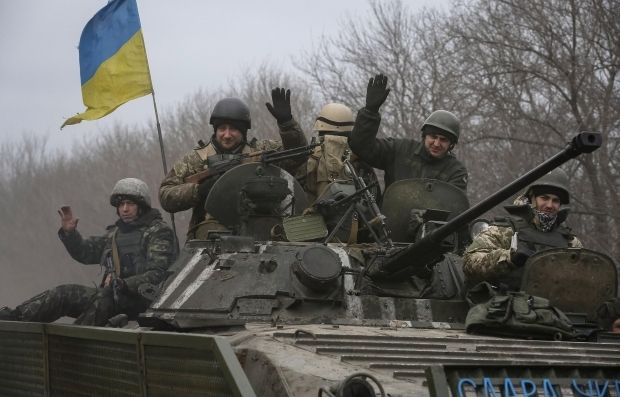 REUTERS
"Over the last day, we haven't lost any Ukrainian soldiers, but nine were injured as a result of military clashes," Lysenko said.
As reported earlier, on March 9 no Ukrainian soldiers were killed but four were wounded in the Donbas conflict zone.
Despite a ceasefire having been declared on February 15, fighting has continued along the front line in eastern Ukraine, albeit at a reduced level.
According to the Minsk agreements, both sides are supposed to withdraw their heavy weapons from the front line by distances that depend on the ranges of the weapons.
The OSCE is charged with overseeing and monitoring the withdrawal. According to the organization, Kyiv is allowing it to monitor the redeployment of Ukrainian army weapons, but the Russian-backed militants are not granting OSCE mission monitors full access to declared weapons redeployment sites, so the pullback of the militants' weapons cannot be confirmed.
Ukrainian President Petro Poroshenko said on Monday that the militants had pulled back significant amounts of their weapons, but that some still remained in the city of Donetsk.
The Ukrainian military has also reported the movement and use of heavy weapons by the militants in the "buffer zone" between the two sides, which would be a breach by the militants of the Minsk peace agreement.