Tusk: Decision on extending EU sanctions against Russia to be made in June
A decision on extending EU sanctions on Russia will be taken at the EU summit in June, European Council President Donald Tusk said on Tuesday in Washington DC, news agency RIA Novosti Ukraine has reported.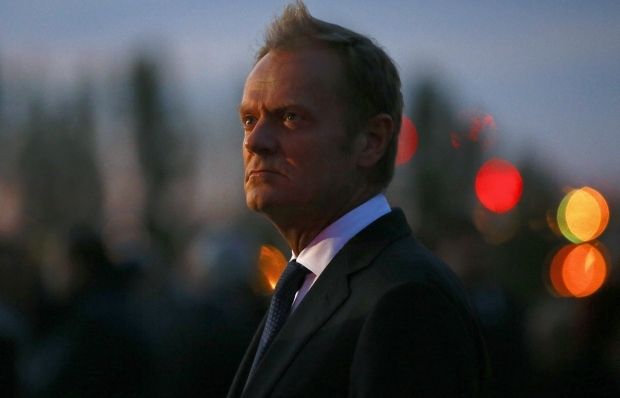 REUTERS
Tusk is in the United States on a two-day visit. At a press conference in Washington, Tusk said that the European Union is not ready today to impose tougher sanctions against Russia, as there is no consensus in Europe on this issue.
"My efforts are directed towards [retaining the sanctions]," Tusk said.
"In the European Union, the predominant view is that a decision about the practical extension of the [sanctions] must be taken in June [at the EU summit]. This is the position of several countries. Some countries think [a decision] should be taken in March," Tusk said.
According to Tusk, on the issue of sanctions against the Russian Federation "the minimum that will satisfy Washington will be a firm position, warning [Russia] that sanctions will remain in place if there are violations of the Minsk agreement, or if it is not implemented."
"I will be able to achieve this at the next meeting of the Council of Europe, and we will see if more [can be achieved]," Tusk said.
If you see a spelling error on our site, select it and press Ctrl+Enter