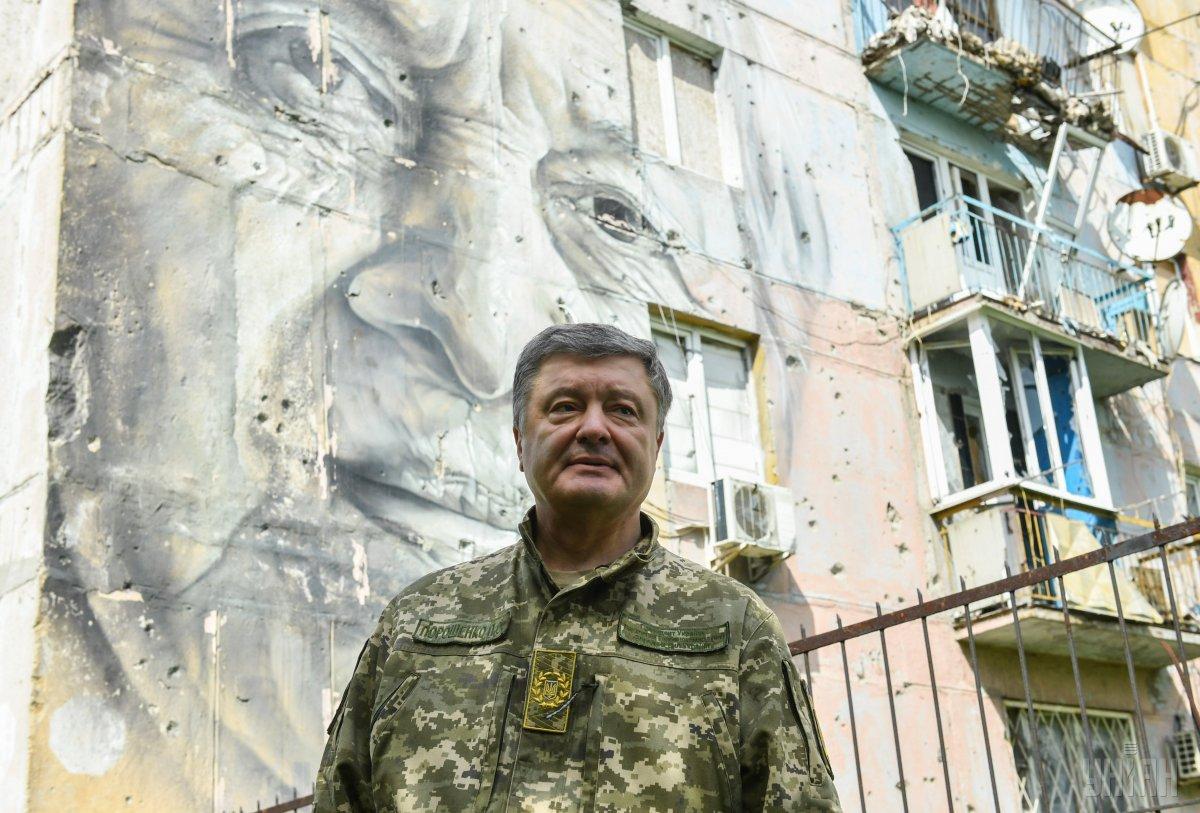 Photo from UNIAN
President of Ukraine, Supreme Commander-in-Chief of the Armed Forces Petro Poroshenko is convinced of the effectiveness of the decision to change the format of the antiterrorist operation in the east of Ukraine for the Joint Forces Operation.
During the meeting with the officers of the Armed Forces of Ukraine, the Head of State reminded that the JFO lasted more than a year in full compliance with the law on the peculiarities of the state policy on ensuring the sovereignty and territorial integrity of Ukraine in the territory of Luhansk and Donetsk regions. "This law changed the format of the antiterrorist operation. Life and this year have clearly demonstrated the correctness of the decision," Petro Poroshenko said, according to his press service.
Read alsoNew Commander of Ukraine's Joint Forces in Donbas appointed
According to the president, in the framework of the JFO, without violating the Minsk agreements, 24 square kilometers of Ukrainian land was regained, in particular, three settlements – Vilnyi, Pivdenne, and Shumy.
The Head of State also notes that the format of the JFO provides for the implementation of law-enforcement, civil-humanitarian, and other complex projects on the restoration of integrated infrastructure, and creation of conditions for the restoration of peaceful life in the region.
"And I am pleased that during my last two arrivals, we clearly observed the improvement of the attitude of local residents to the servicemen of the Armed Forces of Ukraine," the president stressed.
Separately, the president noted the work on mine clearance and legislative provision of these efforts.
He also reminded that in the framework of the "Help East" initiative, medical institutions in Donetsk and Luhansk regions received medical assets in the amount of almost six million hryvnias. In this context, Petro Poroshenko noted the effective interaction of the JFO Command with the Military Civil Administration of Donetsk region.