Tymchuk: Six convoys of supplies arrive from Russia
Russian-backed militants continue to actively replenish stocks of material resources, focusing on the accumulation of fuel and ammunition, head of the Information Resistance group Dmytro Tymchuk wrote on his Facebook page on Monday.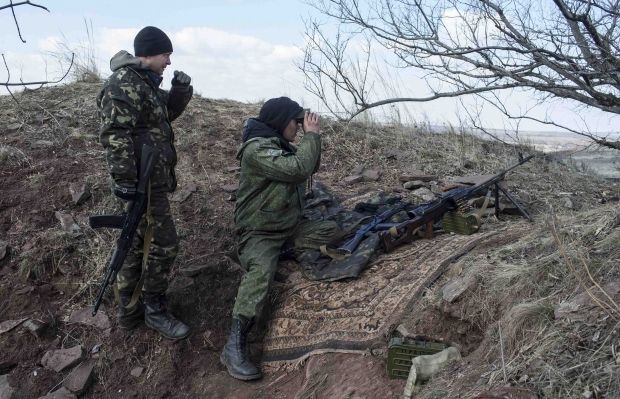 REUTERS
"For the last two days we have recorded the arrival of six targeted convoys of supplies from the Russian Federation, including two trains each with eight wagons. The destinations of these trains were Debaltseve and Ilovaisk," he said.
Earlier, there were reports that the militants had reopened the train station in Debaltseve, which is a key rail hub in the region, connecting the militant-held cities of Donetsk and Luhansk and a major line to Russia.
The militants attacked and occupied Debaltseve on February 18, in violation of the ceasefire agreement contained in the Minsk agreement their leaders signed on February 12.
The militants later said the Minsk implementation agreement "didn't apply to Debaltseve."
If you see a spelling error on our site, select it and press Ctrl+Enter