Tymchuk: Militants preparing to attack
The leaders of the Donetsk and Luhansk People's Republic militant organizations are continuing to use the ceasefire to increase their combat potential, to create a unified chain of command, to train personnel and to improve their supply chain, head of the Information Resistance group Dmytro Tymchuk wrote on his Facebook page on Wednesday.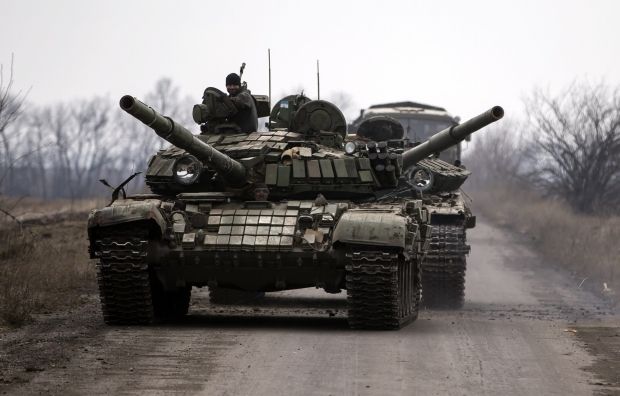 REUTERS
"Russia is actively increasing the process of the transfer and accumulation of material and technical resources of the LPR and DPR, which are necessary for further military actions from the occupied territories of Ukraine. In fact, they are creating the resource base for the further escalation of the conflict," he said.
At the same time, according to Tymchuk, over the last day the militants made repeated attempts to disrupt the ceasefire in the Donbas.
"Russian-backed militants carried out provocations by firing on the positions of Ukrainian troops and a series of active offensive actions," Tymchuk said.
"In particular, near the village of Maiorske the militants tried to push the Ukrainian units from their advanced positions. The militants were also active near the villages of Shyrokyne, Pisky, Adviivka.
"In particular, near Avdiivka, militant infantry groups were reinforced by tank platoons with three or four tanks, which act as direct fire support groups," Tymchuk said.
"The militants also increased the number of ZU-23-2 mobile antiaircraft systems and [mobile] mortar units installed on vehicles. In addition, they sent eight tanks and 13 armored fighting vehicles to the area of the village of Shyrokyne," he added.
If you see a spelling error on our site, select it and press Ctrl+Enter