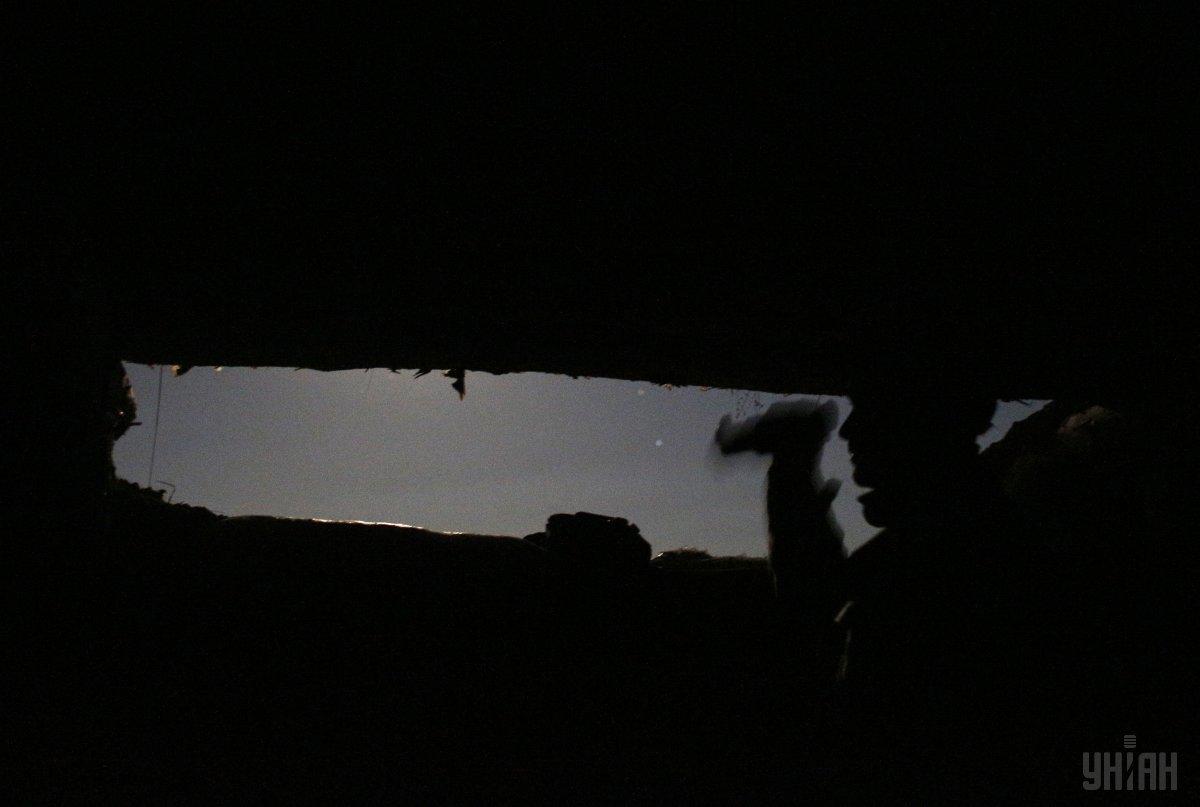 Photo from UNIAN
An ex-member of Ukraine's military intelligence says over 120,000 Russian troops are currently deployed in occupied areas of Donbas, eastern Ukraine; he forecasts further escalation.
The tension of hostilities in the Joint Forces Operation zone in Donbas traditionally increases in June and July, former military intelligence officer, volunteer and employee of NGO Back and Alive Andriy Rymaruk told the news outlet Obozrevatel.
Read alsoDonbas warzone update: Number of attacks on Ukraine almost doubles
"I think these are not the first and not the last casualties we and terrorists have sustained in June," he said, commenting on recent escalation in the east of Ukraine, when the Azov battalion suffered heavy losses near the village of Novoluhanske in the early hours of June 7.
"The shelling began around midnight and lasted until almost two o'clock in the morning," he said.
"The enemy has also sustained very heavy losses in that area in the past 1.5 months," he added. "The battalion does not spare and responds adequately to every provocation."
He says the escalation has nothing to do with what was announced by new President of Ukraine Volodymyr Zelensky, who said that Russia had allegedly "partially lost control over its mercenaries."
"Has Russia lost control? I don't even know how to comment on all that. It cannot lose control. There are over 120,000 members of the Russian Federation's armed forces in the occupied part of Ukraine. Well, how can Russia lose control of its army? This is impossible. This is insanity. They cannot lose control over their own troops," Rymaruk said.
He also mentioned that a large number of enemy drones had been spotted over Ukrainian territory.
According to him, this may indicate preparations for new strikes on positions of the Armed Forces of Ukraine. "UAVs are flying for a certain reason – they want to reconnoiter what [they need] and open fire to destroy. In general, all the [Ukrainian] military are ready for this," he said.
As was reported, the number of attacks by Russia-led forces on Ukrainian positions in Donbas, eastern Ukraine, grew to 28 on Friday, June 7, with two Ukrainian soldier killed in action and five wounded in action.