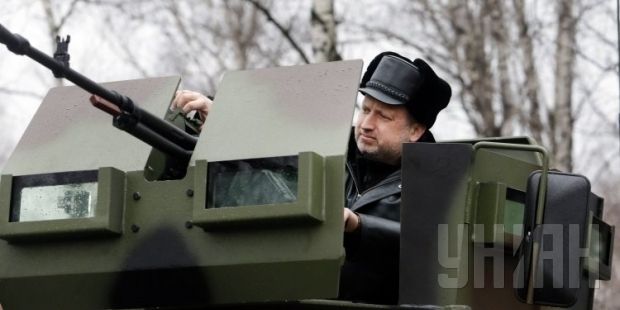 Turchynov calls to beef up Ukraine's army / Photo from UNIAN
This was announced by Secretary of the National Security and Defense Council Oleksandr Turchynov at an official ceremony of awarding officers and men from the Kulchytsky volunteer battalion on the occasion of the its 1st anniversary, an UNIAN correspondent reported.
"Firing [in eastern Ukraine] has significantly reduced, but it continues. And we're well aware that the enemy hasn't stopped – the enemy is getting prepared for new aggression. For the first time since the Minsk agreement was signed, those on the other side in the past 24 hours started moving their multiple rocket launcher systems forward. We know that there isn't much time, that Putin is getting ready for a new large-scale military operation. And that is why our task is not to waste either a day or an hour when strengthening our army, the National Guard, and building a strong line of defense," Turchynov said.