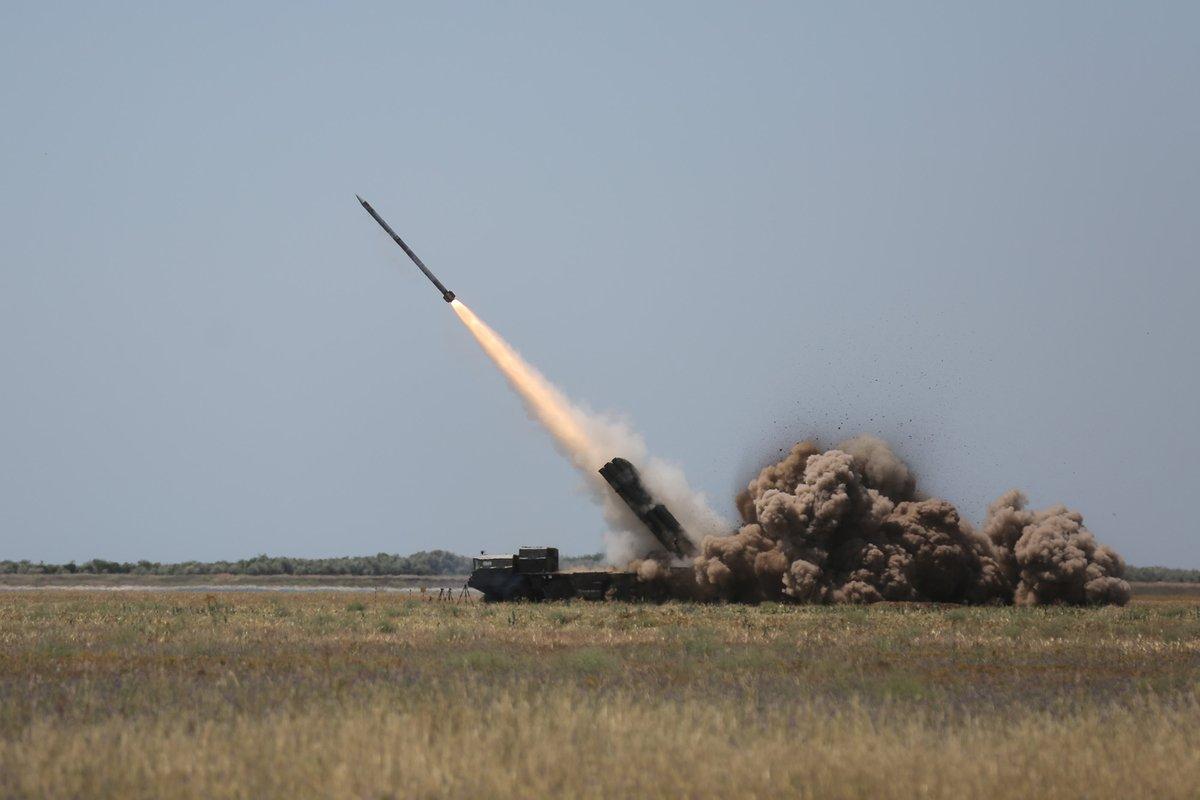 National Security and Defense Council press service
In the near future, Defense Minister Stepan Poltorak plans to sign an order on the acceptance of the Vilkha rocket system and the Vilkha-R multiple rocket launcher for the service with the Armed Forces of Ukraine.
"Peculiarities of the system and ammunition lay in the fact that, firstly, it significantly exceeds the tactical and technical characteristics of foreing systems of such type. Secondly, now it is possible to adjust the flight trajectory so the accuracy of this munition increased significantly. It is important that the components both for the system and for the munition are totally Ukrainian," Poltorak said following another round of successful tests in Odesa region.
He noted that after working out the acceptance act and completing the consideration of all aspects of testing, he plans to sign an order in the near future to put the new weapon into service with the Armed Forces of Ukraine.
Read alsoExpert tells of upgrades in Ukrainian missiles
The minister also reported that by the end of the year, the ministry plans to have completed state tests of ammunition for the Vilkha-M complex as well as Neptun cruise missiles.
As UNIAN reported earlier, in August 2016, Ukrainian military conducted successful tests of the Vilkha MLR system, created based on the Soviet-type Smerch system. The implementation of the Vilkha project and the launch of mass production lines cost the state almost UAH 1 billion.
On January 11, 2019, Minister of Defense Poltorak declared that Ukraine was launching mass production of Vilkha MLR systems.