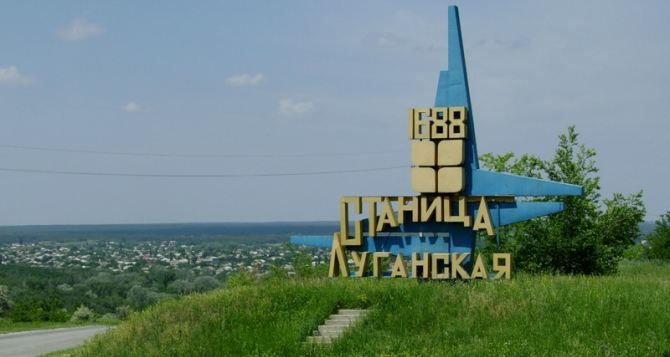 cxid.info
Russian occupation forces in eastern Ukraine's Donbas have completed the first step of disengagement of troops and weapons in the area of Stanytsia Luhanska.
"In accordance with the Peace Plan and the implementation of the Framework Decision of the Trilateral Contact Group dated September 20, 2016, the enemy completed the first phase of withdrawing its units in the Stanytsia Luhanska area – they moved back from the pedestrian bridge," the statement says.
"To ensure ultimate safety of civilians living in Stanytsia Luhanska, as well as citizens of Ukraine who cross the entry/exit checkpoint, demining teams of the Armed Forces and the State Emergency Service of Ukraine are checking the road (humanitarian corridor) and the adjacent area to detect and destroy explosive objects," said the press center.
For today, no other activities in the framework of disengagement have been planned by the Ukrainian side.
Read alsoDisengagement in action: Ukrainian troops pulling back near Stanytsia Luhanska in Donbas
"While the process of disengagement is underway, our reserves in the area of ​​Stanytsia Luhanska remain in full combat readiness. In the absence of further steps by Russian-occupying troops to pull back beyond the distinguished lines, the Ukrainian military will immediately return to their positions," the statement reads.
Joint Forces guarantee the safety of movement of civilians and the smooth operation of checkpoints. Routine control procedures are being implemented in a regular mode.
As UNIAN reported earlier, on June 26, the first stage of disengagement of forces and weapons on the part of Ukrainian military took place at site 1 "Stanytsia Luhanska". The headquarters of the Joint Forces Operation assured the public that the process of disengagement in the area of ​​the Stanytsia Luhanska on the demarcation line does not weaken defensive capabilities of the Armed Forces of Ukraine. Also, the headquarters said that the Ukrainian units had improved their positions and took up advantageous defense lines following the first stage of disengagement.
Read alsoRussian-led forces use banned weapons in 13 out of 39 attacks in Donbas on June 26
On September 21, 2016, the Framework Decision of the Trilateral Contact Group on the Donbas settlement was signed in Minsk on the withdrawal of forces and weapons on the line of demarcation. The document provides for the disengagement of troops and weapons in Zolote, Petrivske, and Stanytsia Luhanska.
On October 1, 2016, the disengagement of forces took place in Zolote, and on October 7 of the same year – in Petrivske.