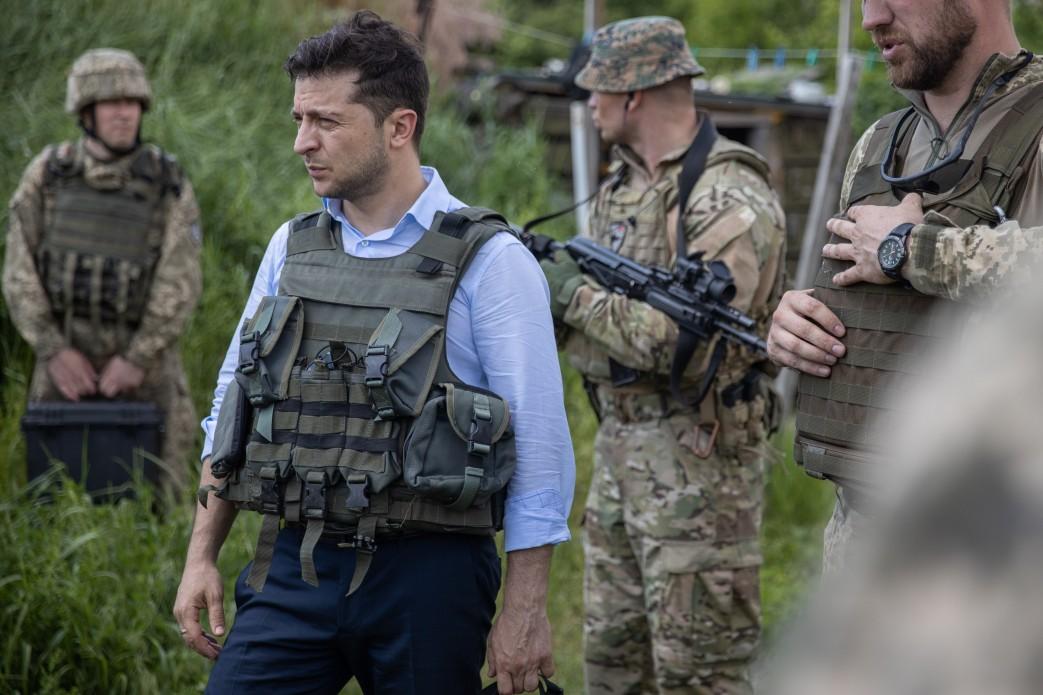 Zelensky in Donbas / Photo from Presidential Office
Ukrainian President Volodymyr Zelensky says that Donbas must be rebuilt simultaneously with the completion of the war.
"We must end the war and restore Donbas simultaneously," he said in Kramatorsk while introducing new Governor in Donetsk region Pavlo Kyrylenko, according to an UNIAN correspondent.
Zelensky noted that social and humanitarian issues in Donbas could be solved immediately, without looking for the guilty or justifying the problems with the war.
Read alsoWithdrawal of Russian forces from Donbas "key to peace in Ukraine" – Volker
"The issue I will repeatedly raise and repeat tirelessly is a ceasefire ... We want to do everything and are sending constant signals for ceasing fire," said Zelensky. "I think that to settle many issues related to humanitarian, social missions in Donbas, we don't have to say all the time that someone is to blame, the war is to blame. We must do this in parallel. Simultaneously putting an end to the war, thinking about our people and restoring Donbas in reality."
He also announced a large business forum that would be held in Mariupol in September to raise funds for rebuilding Donbas. Investors from various countries were invited to take part in it.
"We're inviting investors from all countries there. In Canada, I held 19 meetings on this, we talked with the [Ukrainian] Diaspora. In Germany, in France, I met with businesses and explained how important it is to invest in Donbas today, so that people in the temporarily occupied territory could see that our country is really changing," he said.
As UNIAN reported earlier, Zelensky said at the Ukraine Reform Conference in Toronto, Canada, on July 3 that more than EUR 10 billion is needed to rebuild Donbas.