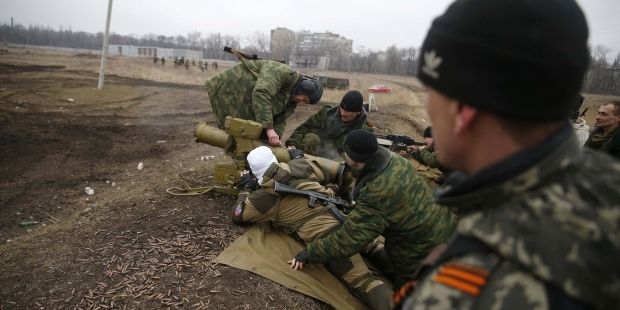 REUTERS
"The situation has become calmer. However, the militants continue firing tank rounds and artillery. We have even seen some attempts by the separatists to capture more territory, and Russia is responsible for them," he said.
Vershbow said that NATO had doubts that the militants had withdrawn their heavy weapons.
"Who knows, maybe they hid them under trees or in shelters, because the Russians and the militants have almost no cooperation with the OSCE, [the organization] that has to confirm the withdrawal of weapons" he said.
According to Vershbow, if Russia violates the agreements, it will face hard economic consequences, which will have an impact on ordinary Russians. However, he said that the West would not want to hit ordinary people.
"On the other hand, we will increase support for the Ukrainians so that they could defend themselves," Vershbow said.
According to Vershbow, NATO is already providing technical support to Ukraine, helps in carrying out reforms and in the field of cyber security. In addition, some countries have sent instructors and non-lethal equipment.
"The question of lethal weapons is not considered by NATO, it is in the competence of national states. There are a lot of disagreements," he said.
He also said that he supported the decision of the EU summit to connect the sanctions against Russia with its full implementation of the Minsk agreements.
"I hope that Ukraine will resume control over its borders. At the same time, the doors remains open for Russia and it may return to cooperation if it respects international law," Vershbow said.