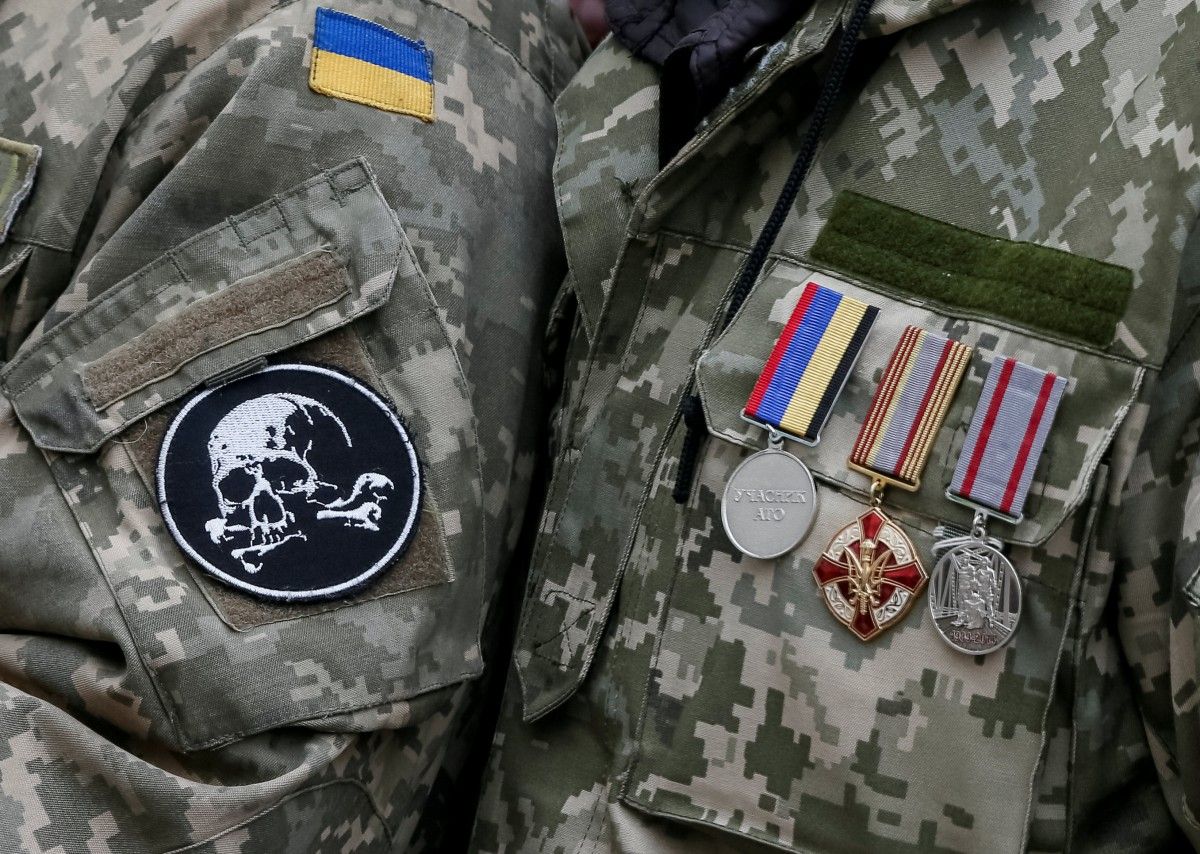 REUTERS
Ukrainian President Volodymyr Zelensky has signed an order to grant Ukrainian citizenship to nine foreign citizens, some of them fought in the Donbas war as members of volunteer battalions and the Armed Forces of Ukraine.
Respective presidential decree No. 526/2019, dated July 18, 2019, was posted on the president's official website.
They include two former citizens of Belarus, five former citizens of Russia, one former citizen of Moldova and one of Georgia, according to the Ukrainian media outlet TheBabel.
Ukrainian passports will be issued to seven individuals whose citizenship is of Ukraine's state interest, the decree says. These are Serhiy Alekseyevych (Belarus), Stanislav Gibadulin (Moldova, born in 1990), Serhiy Gnoyevy (Russia), Nugzar Kandelaki (Georgia, born in 1959), Andriy Kovnirenko (Russia), Nikita Makeyev (Russia, born in 1984), and Denis Prokhorov (Belarus).
Read alsoResponse to Putin: Zelensky mulls dual citizenship for Ukrainian diaspora
A native of Moldova, Stanislav Gibadulin (nom de guerre "Hitman"), has participated in the Donbas war since 2015. He first joined the Azov battalion, after a while he enrolled in the Armed Forces of Ukraine as part of the 25th Kyiv Rus separate motorized infantry battalion, later he was transferred to the 54th separate mechanized brigade. On June 27, 2018, he was decorated with an Order For Courage of the 3rd degree under decree No. 189/2018 issued by the then President Petro Poroshenko. Late this spring, Gibadulin was seriously injured in a landmine blast and lost a leg.
Georgian Nugzar Kandelaki arrived from Georgia in 2015 and joined the Azov volunteer battalion, he was 55 years old then. For one year, he was fighting in the then Anti-Terrorist Operation zone in the east of Ukraine, after which he got to hospital over an injury. His condition did not let him return to the front.
Russian Nikita Makeyev (nom de guerre "Odyssey") arrived in Ukraine in July 2014. He joined the Azov battalion, which participated in the fighting in the winter 2014-2015.
According to Zelensky's decree, Oleksiy Sivokhin (Russia, born in 1979) and Dmytro Fomin (Russia, born in 1971) were also granted citizenship of Ukraine – "for outstanding services to Ukraine."
According to BBC News Ukrainian, Fomin "participated in advanced professional training, education and supply of necessary equipment for military medical personnel of the Armed Forces of Ukraine amid military operations."