Over 60,000 servicemen in combat in Donbas in last year
More than 60,000 servicemen have already taken part in the Anti-Terrorist Operation in the Donbas over the last year, the head of recruitment at the personnel center of the Ukrainian Armed Forces Taras Zabolotniy said on Thursday at a press conference in Kyiv, according to an UNIAN correspondent.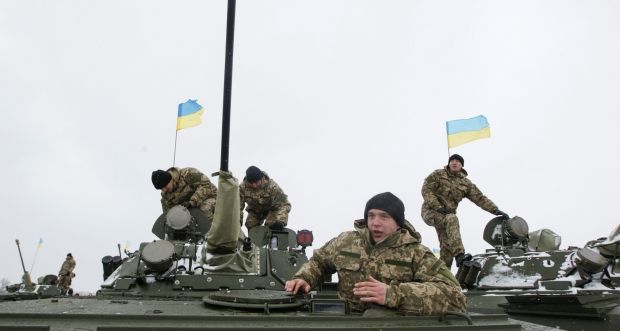 REUTERS
"As of today, more than 60,000 soldiers have already participated in the Anti-Terrorist Operation in the Donbas. That is the total number for the year, taking into account rotations and replacements," he said.
"I am not allowed to disclose more detailed figures," Zabolotniy said.
Ukraine's military operations in eastern Ukraine began in April 2014, after sqauds of men in unmarked uniforms - widely thought in Ukraine to be Russian special operations units - began taking over police and security service offices in Luhansk and Donetsk regions.
The operation to free the occupied territories effectively came to a halt in late August, when regular units of Russian troops are believed to have crossed into Ukraine to support dwindling militant forces. 
That intervention forced Ukraine to the negotiating table and resulted in the Minsk peace agreements of September 9 and 19, which were supposed to have brought the fighting in the east to an end.
However, the ceasefire that was supposed to have been put in place then was never observed, and the militants went on to regain much of the territory they had lost to Ukrainian forces. Ukraine estimates it has lost control of more than 500 square kilometers of territory since the initial signing of the Minsk peace accords.
If you see a spelling error on our site, select it and press Ctrl+Enter