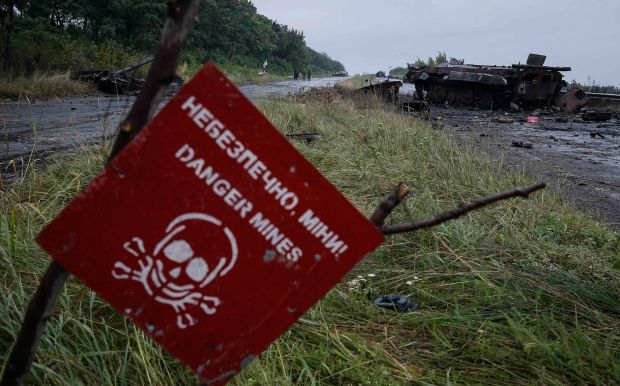 REUTERS
Moscow-backed forces in the Donbas warzone continue planting Russia-made landmines, proscribed by international conventions, says the report published on Ukraine defense ministry's website.
"The command of the Russian occupation forces is taking measures to build up fortifications at forward positions of the units of the 1st (Donetsk) and 2nd (Luhansk) army corps of the Armed Forces of the Russian Federation," reads the report referring to Ukrainian intelligence data.
Read also"DPR" terrorists make 70-year-old man from Donetsk walk through area with landmines (Photo)
It is noted that the intensity of work to equip trenches and dugouts, near which additional mine barriers are being installed, has increased.
The invaders are planting Russian-made anti-personnel landmines, which are proscribed by international conventions.
At the same time, it is reported that the number of cases has increased where new enemy troops coming on rotation blow up on explosive devices that have been chaotically planted earlier.
Meanwhile, Russian military command takes measures to conceal such reports.