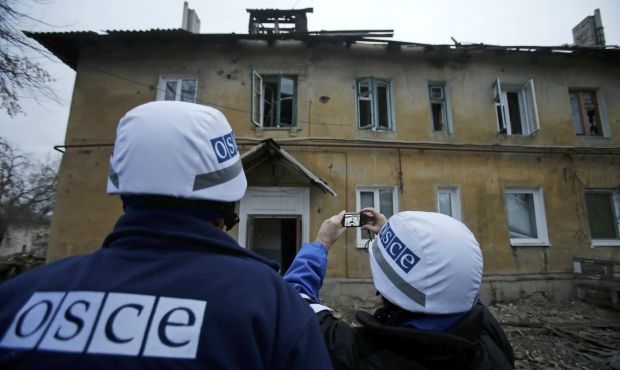 REUTERS
"It is important that the parties, who have already begun to withdraw heavy weapons, start to remove their troops from the front line," ," Deputy Chief Monitor of the OSCE Special Monitoring Mission (SMM) to Ukraine Alexander Hug said.
"If there are only a few soldiers, equipment, tanks and other weapons here, people will have chances to return to normal life, and internally displaced persons will be able to return to their homes."
According to the daily reports of the mission, there are still tanks stationed along the demarcation line.
"Ukraine and the other party signed an agreement in Minsk that they would withdraw weapons, and now they have to come to an agreement on how to withdraw the tanks," Hug said.
Meanwhile, the press service of the Ministry of Defense claimed on its Facebook page that OSCE observers were not recording some violations of the ceasefire by Russian-backed militants.