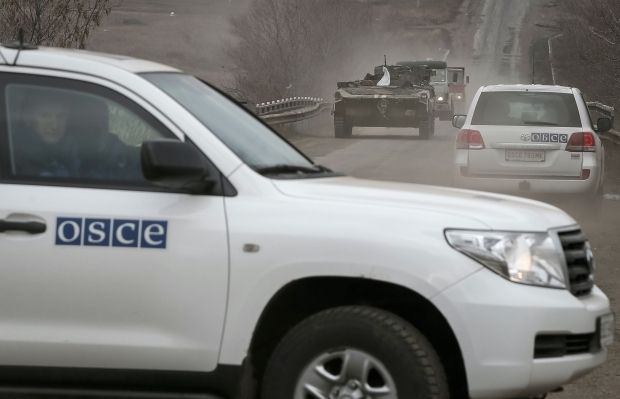 REUTERS
According to Bociurkiw, the experts from the mission have no access to the south of Luhansk region and the east of the Donbas.
"Militant groups that do not obey anyone and that are acting at their sole discretion are located there," he said.
At the same time, Bociurkiw expressed hope that the OSCE observers would still be able to negotiate access to these areas for monitoring in future.
As UNIAN reported earlier, Russian-backed militants have prevented OSCE observers from visiting Horlivka.
There are regular reports in the Ukrainian media that the militants are building up concentrations of troops and weapons in Horlivka ahead of a future offensive.