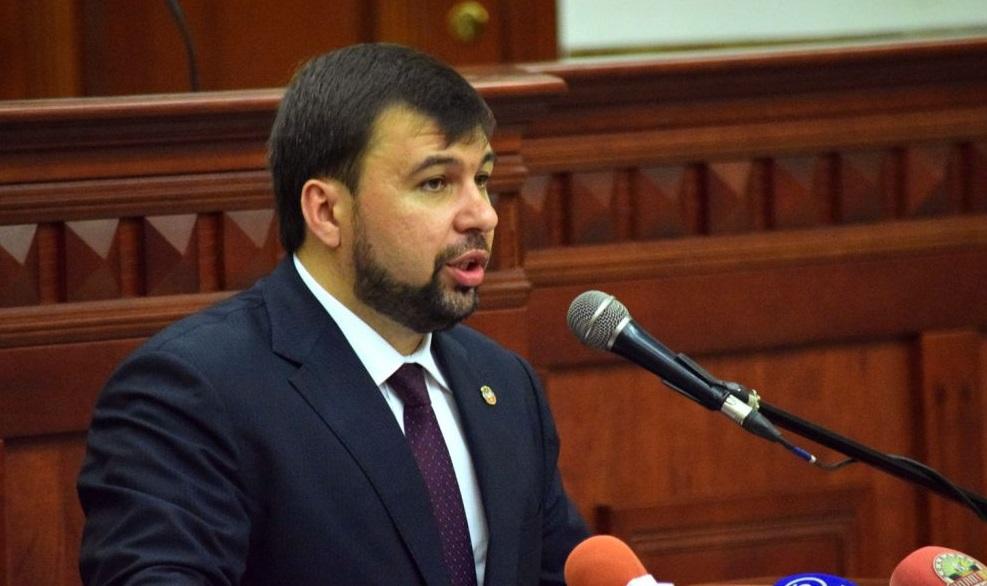 Photo from the terrorists' media
A blogger whose pen name is Fashik Donetskiy predicts that "head" of the so-called "Donetsk People's Republic" ("DPR") Denis Pushilin is likely to be eliminated.
Read also"DPR" leader urgently summoned to Moscow – media
"Pushilin with a probability of 99% will be killed by a [mythical] 'sabotage group' of the 'junta,'" he said in a blog for the Obozrevatel news portal with reference to insider information of military intelligence.
According to the blogger, a commission from the Russian Federation is expected to arrive in the occupied territories of Donetsk region soon to audit the funds spent by the leaders of the so-called "DPR," including Pushilin. Thus, Russian supervisors may decide to eliminate Pushilin for the theft of funds allocated from the Russian Federation's budget and put the blame for this on the Ukrainian military.
By autumn, Pushilin is likely to be replaced by another leader who will "improve the 'DPR' economy," the blogger added.