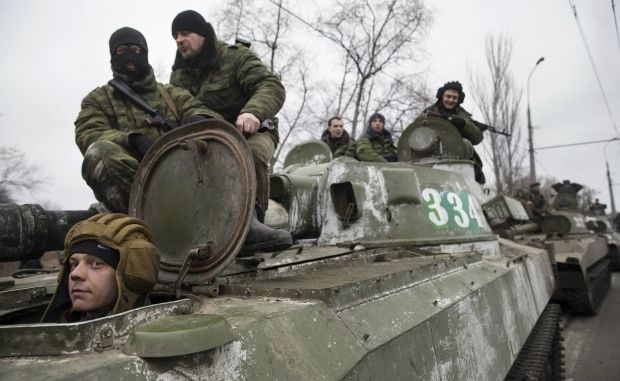 REUTERS
The armed provocations were carried out mainly with small arms. In addition, the militants launched six mortar attacks at Ukrainian positions.
The military activities were mostly in the Donetsk region. There, from 1805 to 1812, Ukrainian positions near Hranitne were shelled by a Nona self-propelled mortar.
From 1835 to 1950 the militants attacked Ukrainian positions near Avdiyivka using 122-mm and 82-mm mortars.
From 1936 to 1940 a Ukrainian position in the area of the village of Opytne was hit by a mortar attack.
In Luhansk from 2035 to 2040 the militants fired from mortars, from infantry fighting vehicles, and with small arms at a fortification of Ukrainian troops to the south of Sokolniky.
In the area near Mariupol, close to Shyrokino, the militants fired 120-millimeter mortars twice against Ukrainian positions.
No residential areas were attacked.
At around 2000 in Luhansk region flights by two unmanned aerial vehicles were observed over Trekhizbenka towards the village Vesela Gora and over Starobelsk towards Novoaydar.
On Monday the ATO headquarters reported a sharp increase in the level of fighting in the Donbas.