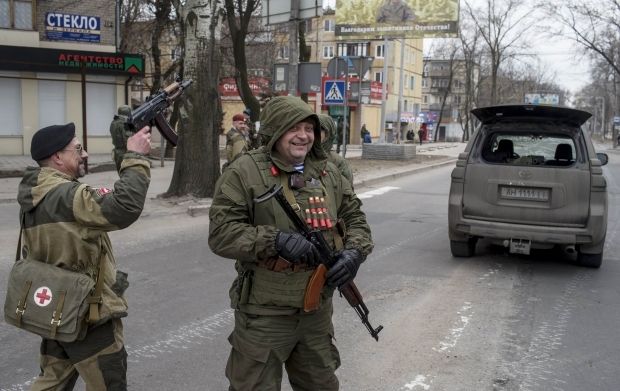 REUTERS
"The militants are not dealing with the problems of local residents but are robbing the occupied territories of the Donbas," Lysenko said.
"According to our information, the militants continue to dismantle and export equipment from the enterprises in the occupied territories to the Russian Federation," he said.
"In particular, we are talking about Lutugino Research and Production Roll Company and Zuyev Energy-Mechanical Plant (ZEMZ), which is located near the town of Khartsyzk and provided employment to thousands of professionals," Lysenko said.
The OSCE has also reported regular shipments of coal from mines in the militant-occupied parts of Ukraine crossing from Ukraine to Russia.