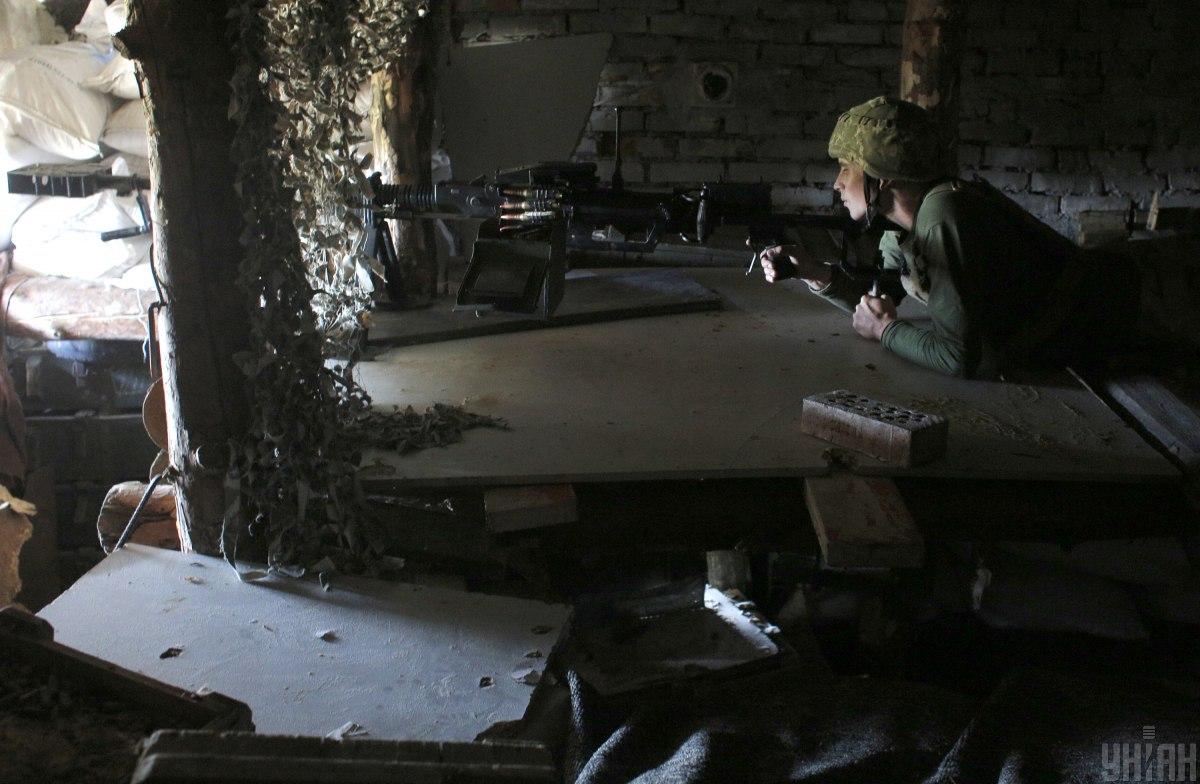 Photo from UNIAN
Monitors of the OSCE Special Monitoring Mission (SMM) to Ukraine has said they recorded two times less ceasefire violations in Donbas in two weeks.
"Between July 29 and August 11, the SMM recorded about 2,700 ceasefire violations (compared with over 6,000 in the previous two-week period). On average, 195 ceasefire violations were recorded every day over the reporting period compared to a daily average of about 720 in the week prior to the recommitment to the ceasefire which came into effect on July 21," the OSCE SMM said in a report as of August 12, 2019.
It is also reported the Mission observed 126 weapons in violation of the agreed withdrawal lines (83 in non-government-controlled areas), as well as mines and unexploded ordnance.
Read alsoInvaders deploy howitzers, anti-tank guns, MLR systems, tanks beyond withdrawal lines in Donbas – OSCE
"The SMM observed damage from heavy-machine-gun fire to a school in Horlivka and from small-arms fire to a school in Zolote. Since the beginning of the year, the SMM has seen damage to 11 functional educational facilities in both Donetsk and Luhansk regions: 10 schools and a kindergarten," the report says.
According to the OSCE SMM, it has recorded four civilian casualties that occurred prior to the reporting period. Three of them occurred prior to the recommitment and one – a fatality from a mine detonation in Zaitseve – after it.
What is more, the Mission's freedom of movement was restricted on 39 occasions, (all but one in nongovernment-controlled areas), mostly in the southern Donetsk region.
"SMM unmanned aerial vehicles (UAV) experienced signal interference, assessed as due to jamming, on 58 occasions while flying near the contact line. Small-arms fire was directed at SMM UAVs on two occasions," reads the report.