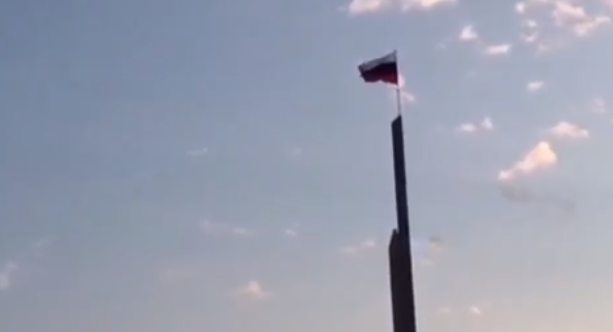 Video screenshot
Russian flags have been hoisted in the temporarily occupied city of Donetsk instead of flags of the so-called "Donetsk People's Republic" ("DPR").
Read alsoUkrainian flag hoisted in occupied Crimea (Photo, video)
In particular, Russian flags have been hoisted over a stele on Lenin Square and a local library, according to Inside Donetsk Telegram channel.
In addition, the Russian flag appeared over the building of Donetsk Regional State Administration, which is used by the "DPR" as "government," the Novosti Donbassa media outlet reported.
Apparently, this is due to Flag Day, which is celebrated in the aggressor state on August 22.