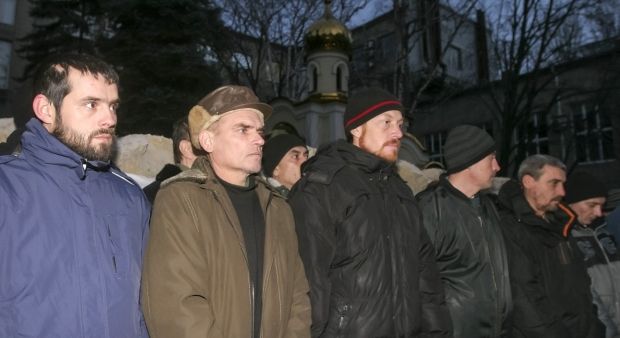 REUTERS
"Ukrainian prisoners are one of the cards in the deck of [Russian President Vladimir] Putin, which is used in the information war. Why do they make pauses? They call the parents of the prisoners, calling on them to take action against the Ukrainian government," Maistrenko said.
"The militants have established lines of communication between the Donbas and Crimea. They take prisoners in Horlivka, take them out to Crimea, and return them from the Crimea," he said.
"The rotation of prisoners is constant in the Donbas. Prisoners are moved from place to place. First of all, this is done to mask their exact number," he said.
As reported earlier, on April 8 Ukraine's SBU security service said that more than 2,500 people had already been released from captivity by Russian-backed militants, but that at least 400 people were still in captivity.