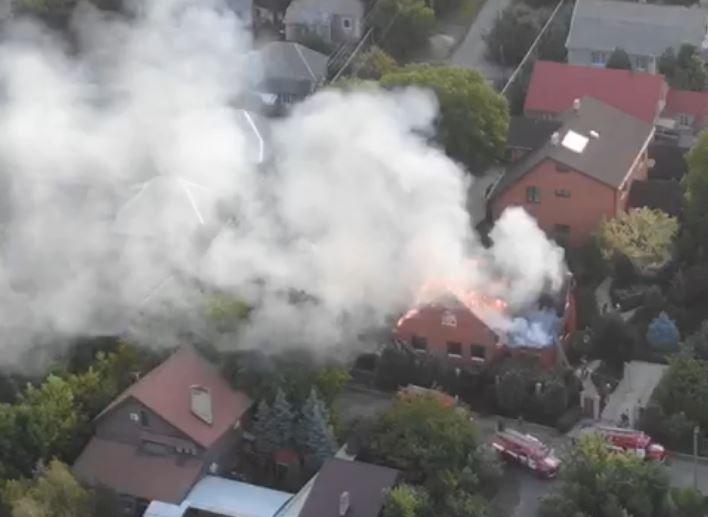 Snap from video
A house of so-called "head of the Interior Ministry of the Donetsk People's Republic ("DPR")" Aleksey Dikiy has been burned down in the town of Yasynuvata of Donetsk region.
Read also"DPR" leader likely to be eliminated – Ukrainian blogger
Volunteers from the Povernys Zhyvym ("Back and Alive") project posted on Facebook a footage showing how the house was burning. This happened before the announcement of the ceasefire in Donbas.
"A house of so-called 'head of the DPR Interior Ministry' Dikiy Aleksey Aleksandrovich has burned down right in the middle of temporarily occupied Yasynuvata. The occupiers usually blame the Ukrainian sabotage and reconnaissance groups for all their troubles, but not this time. They did not expect such impudence so they decided to dissemble this fact," reads the report.