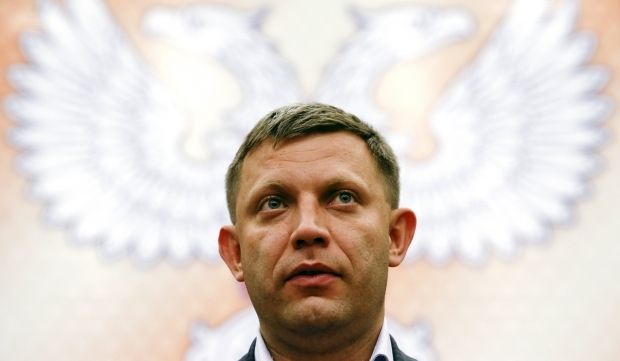 REUTERS
"We will free our compatriots," Zakharchenko said.
"About 23,000 soldiers are under my command, while another 30,000 people are on standby. It is very easy to take the flank of Mariupol. Do not forget that our mothers and sisters live there. Do not make us bloodthirsty animals," Zakharchenko said.
"The agreements signed earlier in Minsk will be implemented by the militants if there is no obvious aggression from Ukraine," he said.
According to Zakharchenko, almost two million people in the DPR "want to reunite with their homeland."
"We believed and will believe that we are part of the Soviet Union, part of Russia," he said.
As UNIAN reported earlier, on February 12, Ukrainian President Petro Poroshenko, Russian President Vladimir Putin, German Chancellor Angela Merkel and French President François Hollande held talks in Minsk to resolve the conflict in the Donbas.
Following the talks, the parties approved a package of measures aimed at the implementation of the Minsk agreements of September. In addition, the leaders of Ukraine, France, Germany and the Russian Federation adopted a declaration in support of these measures.
In addition to other provisions of the new agreements reached by the "Normandy Four" leaders on Thursday, February 12, the parties agreed on a ceasefire to be effective from 0001, February 15, as well as the withdrawal of all heavy weapons. The agreements also provide for the release and exchange of all prisoners.
Despite the fact that a ceasefire was supposed to come into force, the militants have continued to attack the positions of the Ukrainian armed forces throughout the territory of the Donbas, Ukraine's military says.