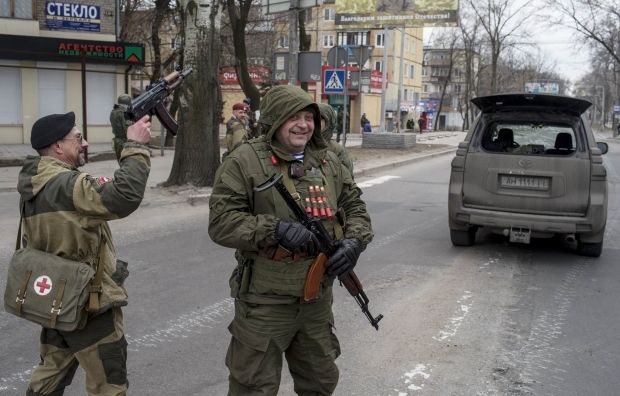 REUTERS
"Militants were attempting to attack a Ukrainian defensive post near the village of Triokhizbenka. The Ukrainian troops had been defending their positions fearlessly and repelled the attack. The enemy sustained casualties and had to retreat," Lysenko said.
Three Ukrainian soldiers were wounded during that fight, he added.
However, he didn't elaborate how many militants had been wounded or killed.
Chairman of Luhansk Regional Military and Civil Administration Hennadiy Moskal said on Sunday that not only Ukrainian soldiers had been wounded in the fight near Triokhizbenka, but two civilians had also been injured.
"Spouses from Triokhizbenka (63 and 61 years old) were injured by fragments of a shell, which hit their residential area," Moskal's press service said.
"The wounds weren't serious, first aid was provided on the scene, and there was no need to take them to hospital," the press service said.
In addition, one of anti-tank guided missiles fired by militants hit a house, having damaged the roof.
"It was silent in Triokhizbenka on Saturday afternoon, at night and on Sunday morning – there have been no new attempts [by militants] to attack the village or shell the positions of our troops," it said.