OSCE data: Russian-backed militants most to blame for ceasefire violations
Russian-backed militants are mostly to blame for recent breaches of the ceasefire in eastern Ukraine, according to a summary of incidents released by the OSCE's Special Monitoring Mission on Tuesday.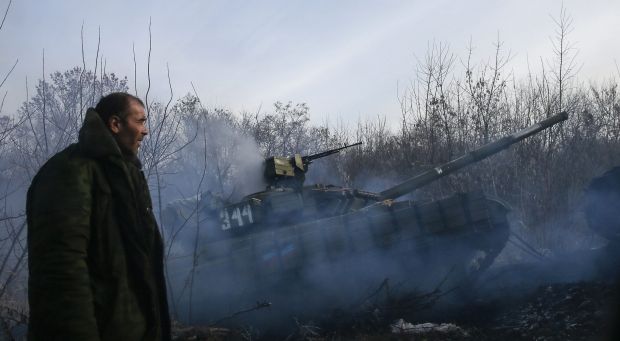 REUTERS
In the summary, the OSCE gave details of 20 incidents, nine of which could be attributed solely to the militants. The incidents were recorded from April 17-19.
The data record the position of the monitoring team, and whether the fire was incoming, outgoing, incoming and outgoing, or not attributed.
In four cases, the OSCE mission recorded cases of outgoing fire from government positions. There were four cases of incoming and outgoing fire at either government- or militant-held positions, and three cases where the direction of fire was not indicated (the mission recorded hearing explosions or gunfire).
The mission recorded two clear cases of 120mm mortars being fired on government-held positions. These weapons were supposed to have been withdrawn by the militants under the Minsk peace agreement.
There were two clear cases of outgoing 82mm mortar fire coming from government positions, and an incident in which government forces fired a tank round from their positions.
In other cases where there was both incoming and outgoing fire, the mission recorded the use of 120mm mortars (unattributed), mortars of unknown caliber, artillery of unknown caliber, and the use of small arms and light weapons.
The mission's summary of ceasefire violations can be found here.
If you see a spelling error on our site, select it and press Ctrl+Enter