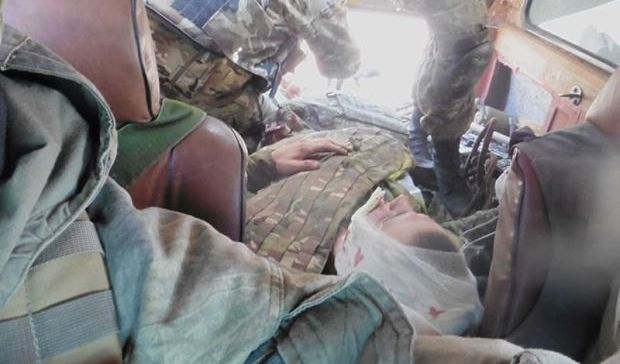 Photo from facebook.com/yashka.tsygankov
According to Holubeva, one of the wounded was a soldier of the seventh company of the 93rd Brigade with the nom de guerre Kalyna, who received shrapnel wounds to the legs and face as a result of the explosion of a 120mm mortar shell near him.
Weapons of caliber greater than 100mm were supposed to have been withdrawn from the front line under the Minsk peace agreements, but the Ukrainian military and the OSCE have reported their use by the militants in several recent attacks.
"Another two soldiers were wounded after ten minutes at a nearby position," Holubeva added.
All the victims of the shelling have been admitted to the Mechnikov hospital in Dnipropetrovsk.
At the same time, Ukraine's Hromadske.TV reported that four soldiers of the 93rd Brigade had been wounded.
"Four Ukrainian soldiers were wounded as a result of the shelling. One of them is being operated on now," the Hromadske.TV report reads.