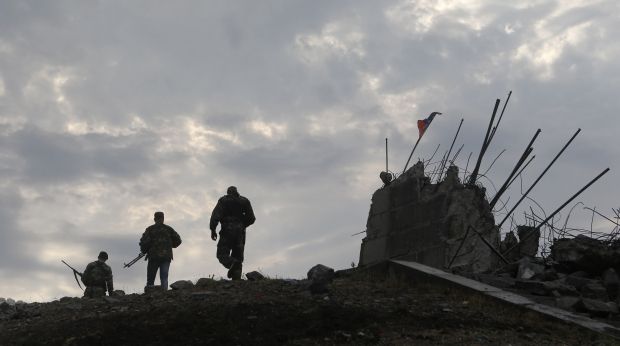 REUTERS
According to the report, in the morning on Thursday the militants fired 152mm guns on the positions of the Ukrainian armed forces in the village of Shyrokyne. In addition, from midnight to 0720, they attacked the positions of the National Guard and the Ukrainian armed forces, including with the use of a sniper rifle.
According to Horbunov, after yesterday's shooting from tanks at 1730, at 1740 the militants of the Donetsk People's Republic militant organization fired 150mm self-propelled artillery systems on the Ukrainian army. A military clash with the use of heavy artillery and tanks lasted until 2000.
A 21-year-old fighter of the Azov Battalion was injured at about 2000 during the shelling of the 120mm mortars. He is currently receiving medical care in a hospital in Mariupol.
"The DPR militants used the tactic of asking for a ceasefire five times, but they also violated it five times," Horbunov said.
It was reported by military sources earlier that the militants are continuing to build up their forces in the area of the village of Shyrokyne.