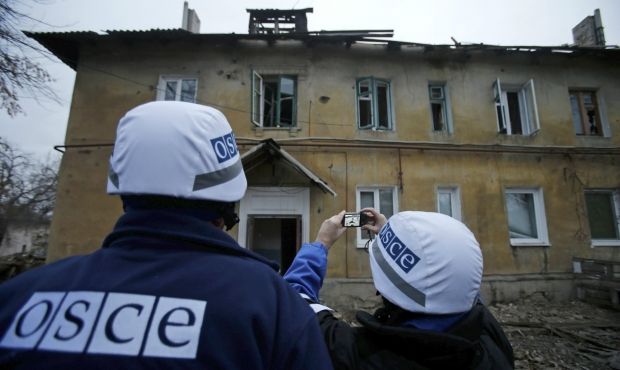 REUTERS
"Between 09:40 and 13:22hrs, while at the observation post of the Joint Centre for Control and Co-ordination at the Donetsk railway station ("Donetsk People's Republic" ("DPR")-controlled, 8km north-west of Donetsk), the SMM heard 356 explosions, anti-aircraft machine gun, automatic grenade launcher, heavy machinegun and small arms fire (complete breakdown of the ceasefire violations)," the OSCE SMM said in its regular update based on information received as of 1930 Kyiv time on April 22, 2015.
The SMM says it estimates that the majority of the explosions were caused by 82mm and 120mm mortar fire.
According to the update, the JCCC made three ceasefire attempts around the airport at 10:30, 11:00 and 11:30hrs, but none of them succeeded.