facebook.com/ukrop.bc
Officer of the 53rd Separate Mechanized Brigade of the Armed Forces of Ukraine Anatoliy Shtefan has said there are two special trains of Russian military hardware at the Kamenskaya railway station, Rostov Oblast, which is 20 kilometers from the border with Ukraine.
"Two trains of military hardware have already been there for two weeks, ready for combat, waiting for some kind of provocation. I wonder for which one, or will they stage it on their own? Even mobile phones were seized from the Russian military," he wrote on Facebook.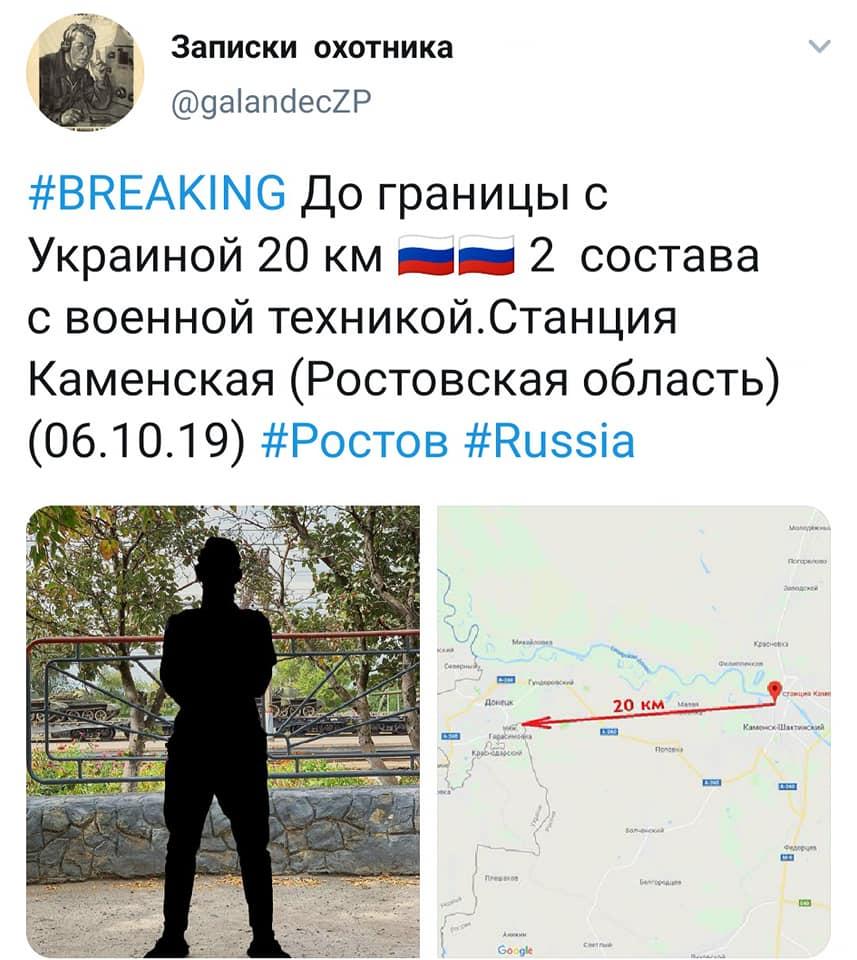 As UNIAN reported earlier, Shtefan published data on the enemy death toll in Donbas in September 2019.