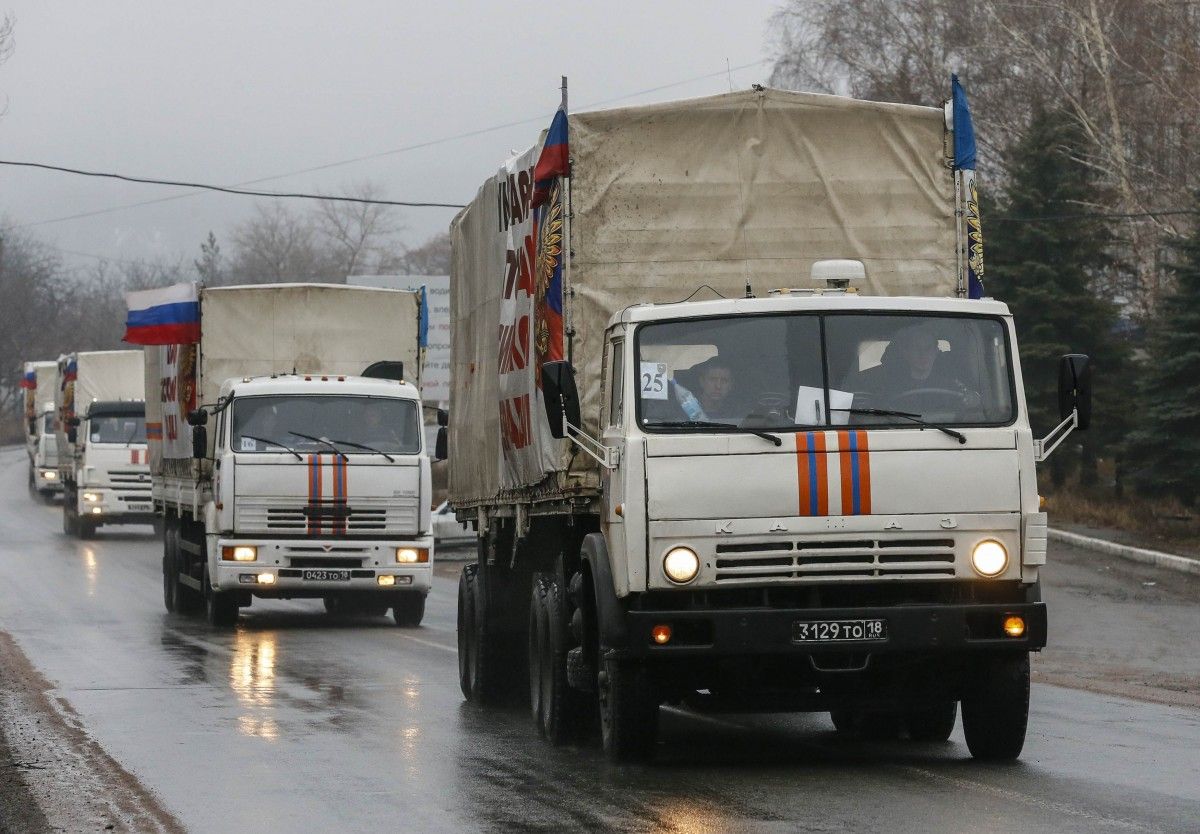 tsn.ua
A new truck convoy of Russia's Emergency Situations Ministry has arrived in Donbas, having brought allegedly "humanitarian" aid.
"The trucks of the 87th humanitarian convoy of the Russian Emergency Situations Ministry have crossed the Russian-Ukrainian border," the ministry said on Thursday, October 17.
Read alsoConvoy of Russian military hardware spotted near border with Ukraine (Video)
After that, the convoy was divided into two columns – one headed for Donetsk, the other – to Luhansk, it said.
As UNIAN reported earlier, Russia has been sending "humanitarian" aid to Donbas since August 2014.
Ukrainian customs officers and border guards are not allowed to examine "humanitarian" trucks. Moreover, the Ukrainian officials claim that they have proof that the "humanitarian" cargo included, among other things, weapons, ammunition and anti-tank grenades.
Ukraine's Ministry of Foreign Affairs has repeatedly called on Russia to stop the violation of Ukraine's sovereignty by supplying the so-called "humanitarian" assistance.